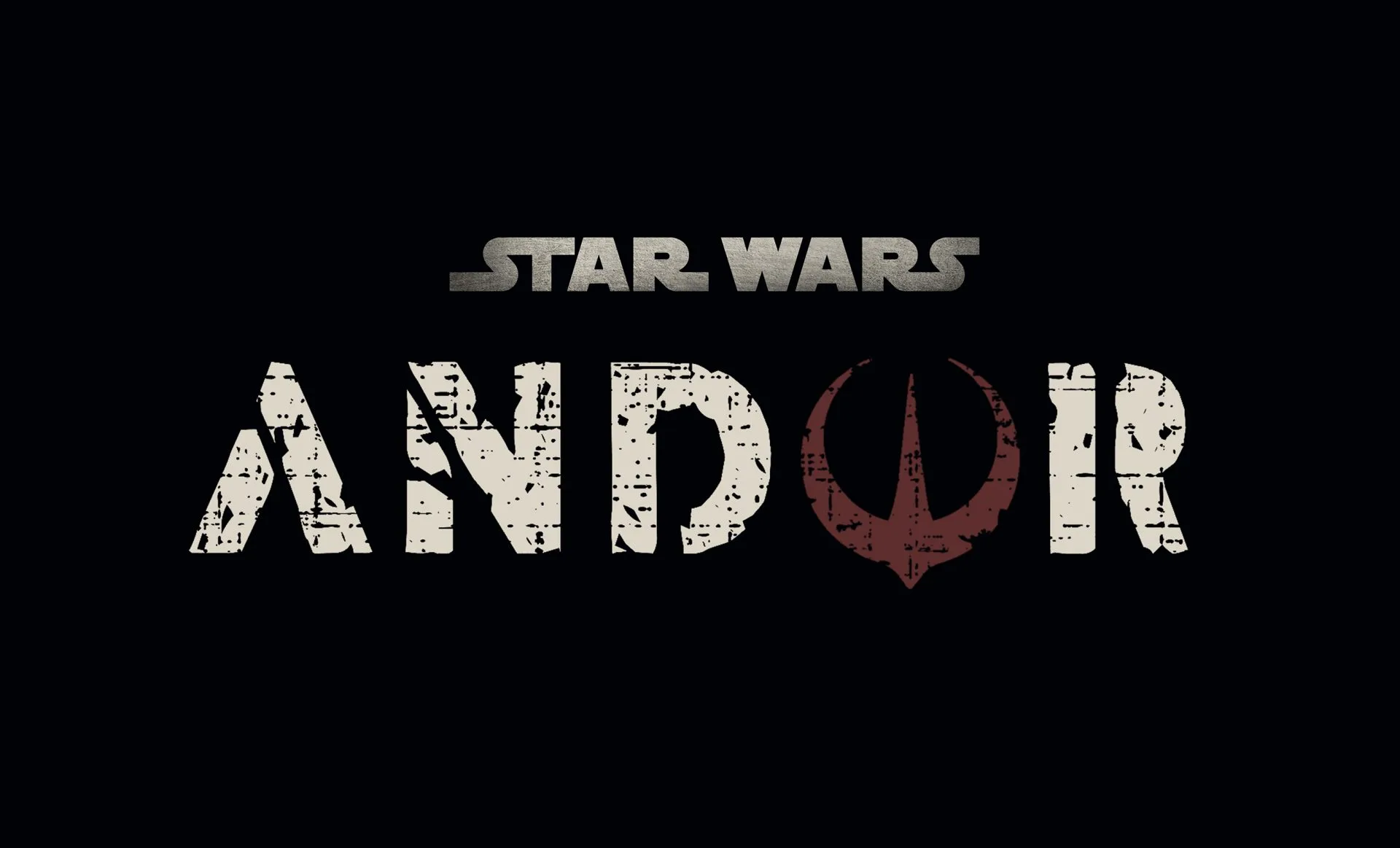 | | |
| --- | --- |
| Producing | Kathleen Kennedy, Tony Gilroy |
| | |
| --- | --- |
| Starring | Diego Luna, Kyle Soller, Adria Arjona, Joplin Sibtain, James McArdle, Rupert Vansittart, Stellan Skarsgård, Fiona Shaw, Alex Ferns, Gary Beadle, Genevieve O'Reilly, Denise Gough |
| | |
| --- | --- |
| Genre | Science Fiction/Action |
| | |
| --- | --- |
| Release Date | September 21st, 2022 |
Disney Star Wars feels completely drained of enthusiasm; I say this as someone who has defended The Last Jedi as a good movie and who has covered nearly every Star Wars project for Geeks Under Grace. It doesn't feel like it's going anywhere. None of the new announcements excite the fans into the frothing joy that The Force Awakens drew seven years ago. Major projects are casually canceled or indefinitely postponed left and right, like Patty Jenkin's Rogue Squadron film or the trilogy from the producers of Game of Thrones.
Still, Disney+ keeps chugging away. The Mandalorian Season 3 and The Bad Batch Season 2 are both due within the next several months, and several anticipated series, like Ahsoka, are waiting in the wings. Now, we have Andor, the prequel series to Rogue One: A Star Wars Story that Disney has been weirdly enthusiastic about since it was announced back in November 2017.
Content Guide
Violence/Scary Images: PG-13 action violence with shooting, death, and explosions
Language/Crude Humor: Some strong language such as b*******
Drug/Alcohol References: References to alcohol and drunkenness
Sexual Content: Two characters implicitly have sex offscreen and one scene takes place in a brothel
Spiritual Content: None
Other Negative Content: Depictions of crime, murder, and theft
Positive Content: Themes of family, justice, and mentorship
Review
I never fully understood why Disney+ has spent nearly five years developing a prequel series to Rogue One: A Star Wars Story. Disney's second feature film does remain one of the more well-regarded Disney Star Wars productions to date; considering the last eight years of content has been extremely contentious, that is saying something. Alas, Andor was one of the major announcements in the early days of Disney+ alongside The Mandalorian, The Clone Wars Finale, and Obi-Wan Kenobi.
The series is going to butt into the fact that it is a prequel. We know how Cassian Andor's story ends and what kind of sacrifice he makes to redeem himself so the events of the original Star Wars Trilogy can take place. The core concept of the series felt redundant unless Disney+ was prepared to put Better Call Saul-level writing into this to make this work as an original story.
Maybe it's just the lack of expectations, but Andor seems to be receiving a surprisingly warm welcome from Star Wars fans. The first three episodes dropped at once on Wednesday to a relatively warm reaction. The Rotten Tomatoes score, which of late has been mercilessly bombarding shows like Rings of Power and She-Hulk, has earned the show an audience score of 80%.
It appears that, for whatever reason, this series is one Disney+ has put a lot of their effort and weight behind and rectified some of the recent criticism of cheap production design and rushed storytelling in their other shows. For whatever reason, this is a story Disney appears to really want to tell.
The story is set five years before the events of the Battle of Yavin in A New Hope. Cassian Andor is a young street punk hunting for the truth of his past and trying to blend into daily life on a remote trading post planet. When a confrontation results in the deaths of two corporate employees working for a large interstellar corporation trying to stay under the radar of the Empire, Cassian finds himself caught in the crosshairs of multiple factions that either want him dead or to use his specific set of skills.
All three episodes are quite slow, which may or may not be a major criticism. Like most Disney+ shows, there isn't a ton of story and the extra time for these episodes mostly gets used to create smaller moments of character development. In the first two hours of runtime, though, the show really only picks up in the back half of the third episode when a major character is introduced and the pace of the drama picks up.
This isn't to say the first three episodes are bad, just that Andor is a series that is letting itself play out more deliberately.
The episodes certainly benefit from the higher value and production design behind these episodes. In order to make a Rogue One series work, the story needed to find a new direction to take these characters in and, so far, it's gone completely into its own territory. The Empire doesn't make an appearance within the first few episodes, and the plot instead focuses on the drama between Cassian and a particularly ambitious security guard who has taken it upon himself to avenge his coworkers – against the orders of his commander.
It's not clear exactly where the series is going. I wouldn't go as far as some fans and say Andor has figured itself out yet. There's not enough plot in the first three episodes, and the direction of the series going forward is vague.
Disney+ has already committed to a five-season run that leads up to the events of Rogue One, and they've already announced season 2 will be premiering in two years in 2024. The ending of the third episode leads me to think there is a particularly interesting character dynamic stirring between Cassian and Stellan Skarsgård's character. If the show is willing to dig into these characters and evolve into a story about mentorship and learning how to channel anti-authoritarian rage into action, then there may yet be a great show buried within Andor.
Until then, there are nine more episodes between now and the season finale on November 23.
The Bottom Line
Andor is off to a surprisingly solid start. While slow and awkward in places, the final moments of episode three set up a potentially great character dynamic for the long-running series going forward.