With such an accurate portrayal of time travel at its core combined with excellent writing, performances, and tone, why is Dark left in the dark? 
A new era of VeggieTales is about to begin! Check out our interview with co-creator Phil Vischer.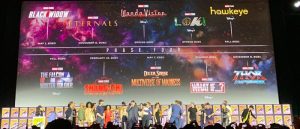 While it would've been nice to have a longer more comprehensive plan to scrutinize and think over, the current Phase 4 plans are exciting, fresh, and risky.