Artist: Kimbra
Label: Warner Bros.
Producers: Kimbra (exec.), John Congleton (exec.), Timon Martin, Taylor Graves, Andrew Maury, Matt Friedman, Skrillex, Tony Berg, Ethan Gruska
Genre: Pop
Kimbra's first claim to fame was her excellent co-performance in Gotye's hit track, "Somebody That I Used Know." Around the same time, Kimbra released (and re-released) Vows, following it up with the experimental The Golden Echo a few years later.
Just last month, she released her third album Primal Heart. Kimbra compared her first two albums to a job interview where you are nervous so you babble endlessly… while Primal Heart is a much more refined effort, with much less collaboration and more Kimbra.
I agree with her self-assessment, and find this album to be her best effort yet. She has finally found the niche between her desire for innovation and a wide spread of influences, along with the value of well-defined, concise pop sensibility. Gone are the wild jams of "Come Into My Head" and "Carolina" and the disco influences of "Madhouse" and "Miracle." All of those tracks are excellent, but what Kimbra delivers here is a much more tight, cohesive record that only she could make.
Content Guide
Kimbra's lyrics have a vague sense of spirituality, but this is decidedly not Christian music. Most of her music is about relationships. The song "Version of Me" says the line "damned if I do, damned if I don't," but there is no swearing or vulgarity otherwise.
Review
Much like her last two albums, Primal Heart begins softly: "The Good War" crescendos into an anthemic chorus, trailed later by the  familiar melodic, wordless vocalizations that feature in much of Kimbra's music. It's a strong intro, and segues well to the more energetic "Top of the World" first debuted from the album.
While I've always appreciated Kimbra's unwillingness to be defined by genre, and her "rapping" (if you can call it that) is done tastefully here, I feel like the song is unable to deliver the full punch its aggressive verses demand. The chorus is only more anticipation, with no delivery. However, "Top of the World" is still an enjoyable listen and a huge step up from similar concepts on The Golden Echo. The next track, "Everybody Knows" is a slower rolling track in a more traditional style.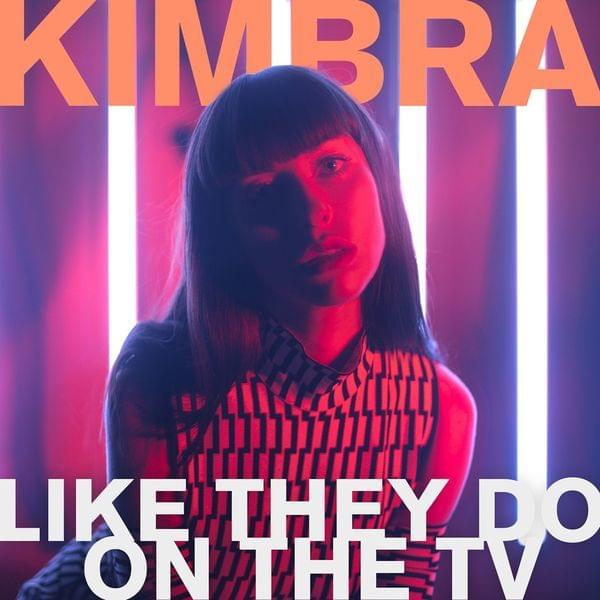 While the first three tracks showcase Kimbra's diversity, the center of the album displays her laser-focused on pop sensibility. "Like They Do on the TV," has a tight groove and clear, sing-along lyrics with Kimbra's vocals front and center. The second verse emphasizes the first line with a lovely synth hook – "I'm older now, but I feel my time start to begin…." As someone whose family finally feels complete after several years of heartache, this is my favorite line on the album.
"Recovery" has a slower and trippy dance beat paired with fast rhyme. The minimalist instrumentation allows Kimbra's vocals to be naked and exposed up front– throughout most of this album, she is much more bold about this than before.
The next four tracks continue the the focus on expertly crafted, straightforward pop songs. "Human" is essentially the title track of the album: starting with a flute-like synth riff and a piano hook in the verse that define most of the song, accentuating brief, simple lyrics at all the right moments. "Lightyears" is the most energized track on the album, one I could see being played at a rave or club thanks to its fast techno beat and futuristic lyrics. Its punchy chorus delivers what I found lacking earlier in "Top of the World."
"Black Sky" slows things down, but unfortunately the amount of effects over Kimbra's voice plus the generic melody make it sound like a  well-written pop song that could be sung by anyone, with none of the qualities that make Kimbra's music so unique. Though not bad, it's an easily skipped track, particularly because there is such an excellent song following it.
Kimbra returns to what personally defines her on this album, letting her vocals guide the music as she pushes up against the boundaries of pop without leaving its domain. "Past Love" sounds like it could have been sung by The Supremes a couple of decades ago, except with one big difference: Kimbra's unique nasally drawl (the sound that drew me to her music in the first place) is on full display here, whereas it was heavily masked over in "Black Sky". This is easily my favorite song and one of the most memorable on the album.
All of Kimbra's albums included some sprawling, quieter, slow songs to showcase just how much she can do with minimal accompaniment. Primal Heart concludes with a trio of songs in that vein, all of which surpass her previous efforts. "Right Direction" has her singing the melody along with the keys, in an uplifting, hopeful ballad. "Version of Me" immediately takes a different path– a soft, desperate, crooning plea for a lover to stay "for the person I'll be."
The album concludes with "Real Life," a heavily vocoded track that still sounds uniquely Kimbra in its somber, simple reflection. With three consecutive songs in this same vein, I would expect weak spots somewhere but I can't seem to find one.
Overall, while the album has one weak track ("Black Sky") and one slightly under par ("Top of the World"), every other song is an excellent showcase of Kimbra's talent and her growth as a musician. I'm already looking forward to her next record, but in the meantime, I'll have Primal Heart on repeat.