Artist: NF
Label: Capitol CMG, Real Music LLC
Genre: Rap
Following the growing popularity of his previous two albums, NF (Nathan Feuerstein) returns in 2017 with his third installment, Perception. Continuing to draw on themes of mental health and personal growth, he lays himself bare for the world; topping multiple US charts in both Christian and secular categories.
Once again, the audience is invited to vicariously share with NF in his growth – both as an artist and an individual – producing an album rich in authenticity.
Content Guide
Use of God's Name
The blessing of NF's new album is the complete absence of profanity. However, the presence of God's name in several songs remains a questionable choice. In "3 A.M.," NF uses, "I swear to God" while James 5:12 warns believers not to make oaths or swear by anything outside themselves, but rather to remain true to their 'Yes' and 'No'.
Later in the same track, the use of 'my God' is not as explicitly questionable, but arguably is outside a reverent context, leaving uncertainty whether its use is tasteful or edifying.
Mature Themes
The fragility and authenticity of NF's music, coupled with his personal experiences, allows ample room for multiple mature themes: his struggles with church, death, alcohol, and his own reflections on the promiscuity of Western culture.
While there is no ongoing explicit reference to God for drawing listeners closer to Him, NF neither pushes his audience away from God. Rather, he is found to be reflecting solely on his own experiences. For that reason, his commentary and music on mature matters is well worth reflection, but requires discernment and discretion.
Review
Following the 2016 release of his second album, Therapy, NF spared no time in producing more emotion-rousing lyrics. As he notes in the new feature "Green Lights," he exclaims, "Three records, three years, I don't like to waste time."
The dimly-lit album art continues the NF saga. Reflecting on his previous two albums, and arriving at the third, some may consider NF still in a 'cage' of emotion. Challenging this, NF claims in "Know,"
Let you put me in a cage just so I can open it
Handcuffed, hands up, this is dope to me
Oh, you thought you had me captured? So funny
Drawing back to the album title Perception, it would seem NF is claiming ownership of his own cage. To those outside, he appears trapped. For him, it's home, where he is free to leave or stay.
For unfamiliar ears to NF's music, there is a common tendency to pass him off as angry or intense, similar to the likes of Eminem. There is no fault in taking this position, but the richness of his work draws from emotion and experiences, as found in his previous two albums. His most beautiful songs draw from his deepest pain, so it would be more surprising if his tunes didn't carry such emotional weight.
Contrasting this, one might assume NF is solely driven by his emotion ultimately affecting the lyrical quality of his music. Combine this with his expanding ego as the album unfolds… and one has to wonder about NF's motivation behind a third production so soon. On this point, others have been understandably critical of NF.
A concurrent element – requiring equal doses of our appreciation and concern – is NF's devotion for creating true quality music. In "10 Feet Down (feat. Reulle)" he declares, "This is my everything." And later in "Remember This," he echoes the same sentiment,
Or maybe someday I can learn to be happy
Or maybe I can't be, 'cause if the music ain't emotional enough
Are they gon' call me a has-been?
As the extensive 16-track album progresses, NF leads the audience on a disjointed journey. Songs struggle to flow together at times, but an emerging story forms starting with "Intro III," where NF explodes into the scene rapping on his original inspiration for the album. This rough flow pays homage to the poor points of the album and the questionable production quality found in several other tracks. I'll leave it to the audience to decide which, but "Green Lights" doesn't do it for me.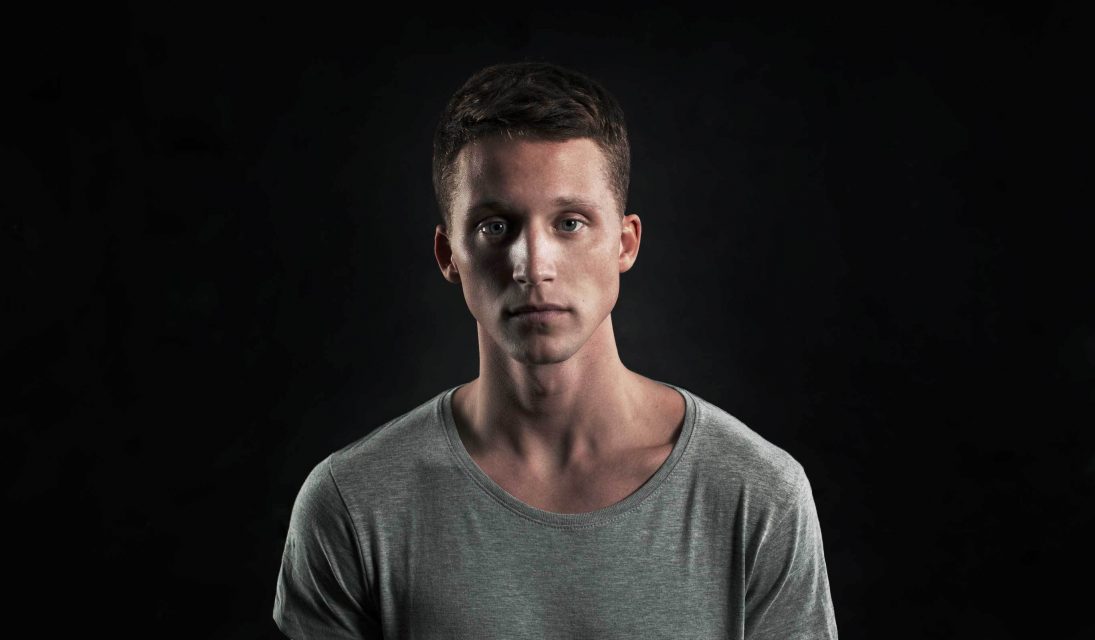 He goes on throughout the beginning of the album in "Outcast" and "10 Feet Down (feat. Reulle)" to return to his most familiar themes. Questions of conflict and personal treatment, which permeate his previous two albums, carry over into Perception and climaxes as the chart-topping "Let You Down" arrives.
The album later shifts as NF begins exploring his own romantic interests in "You're Special" and the later pain of rejection in "Lie." He shares the sage advice he received in "If You Want Love" and its challenging application in "Remember This." These tracks show a growing depth to NF's music as he explores the maturing of his personal pain as a way of moving forward.
Drawing to a close, the album ends on tracks that echo themes from the opening. The final three tracks: "3 A.M.," "One Hundred," and "Outro" circle back to NF's growing celebrity image and his thirst for more music. There is no doubt listeners can anticipate further lyrical beauty from the increasingly popular artist. Yet, the exact form this will take is up for debate. Lack of consistency, in quality and meaning,  leaves little room for certainty as to his intended direction.
As food for thought, it is important to momentarily reflect on what we expect from NF. If we assume he will continue producing explicitly Christian music, are we justified in that? Multiple times in Perception, NF declares crystal clear that he will not please expectations placed on him. Whether we expected it or not, the one consistent reality is that NF will be an artist true to himself, not the artist others want him to be.