A lot of you out there probably don't know any Christian rappers. Shame on you! Comedy aside, I know this is a small genre, but it's also a growing genre. If you have heard of some rappers, I'm pretty sure they were Lecrae, Andy Mineo, Trip Lee, KB, and/or Tedashii, since they are the five artists of the "Reach Records Empire". Maybe you've heard of Derek Minor, KJ-52, Cannon, and the popular favorite Toby Mac.
I'd like to introduce you to five artists you may not have heard of. Give them a listen, and see if you can add some more Holy lyrics to your playlists.
RECONCILE
Reconcile is a rapper based out of Florida and a member of Frontline Records. His style is very aggressive, but even more passionate. When you listen to his music, you can feel that he has an undeniable love for Christ.
The song that I'm featuring is titled "What Will It Take From Me" from his free album Abandoned Hope. The song perfectly captures how I feel about him as an artist. Reconcile's latest release "Sacrifice" can be found on iTunes, Amazon and other music outlets.
[amazon template=iframe image&asin=B00JN56KHA]
B.Cooper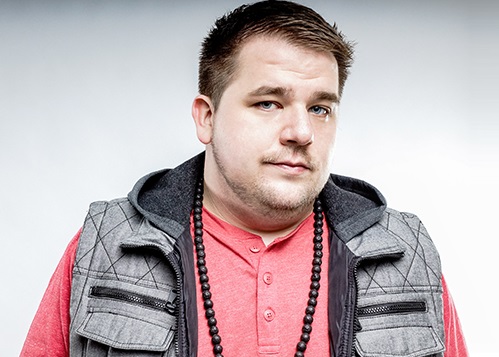 I found B.Cooper by happenstance. I saw a tweet from Reflection Music Group announcing he was a newly signed artist. Derek Minor and Cannon share this record label, so they are very established in the Christian Hip-Hop world. So I listened to his music, and it blew me away. His flow pattern could be put up against pretty much any other popular rapper; his lyrics are equally good.
The song I've selected for this artist is coincidentally titled, "The Introduction". It's about how he started in the industry. The input of talented music producer Dirty Rice was probably one of the best ways to spread the word about "B.Coop" to those who didn't know him. Check out B.Cooper's latest release "While The City Sleeps" on iTunes, Amazon, and other various music outlets.
[amazon template=iframe image&asin=B00KZPJOWK]
KIDD

Even I don't know much about KIDD. I do know he is part of Infiltrate Music, which is owned by another under the radar Christian Rapper and producer by the name of Skrip. KIDD has a distinct voice and he's young. However, despite his age, he packs the punch of a seasoned rapper. That punch is exhibited in the very snazzy song titled "Versace Dreams". "Murder My Flesh" by KIDD can be found on iTunes.
[amazon template=iframe image&asin=B00ETQRA9K]
Selah The Corner
What can I say about this talented rapper from Yonkers, New York? He's signed under Bizzle's God Over Money Records. Selah uses his experiences growing up in one of the tougher parts of the country to exhibit his love of Christ. He has released a mixtape series called "Hoodie Season".
Both mixtapes are extremely potent. With that being said, I decided to use a song from the first Hoodie Season mixtape titled "Ride The Slowest". It shows Selah The Corner paying a homage to his roots, but also acknowledging that God is his driver and he rides how God wants him to. Head over to God Over Money to download free music from Selah The Corner as well as other music from the label.
Dream Junkies (Ruslan, Beleaf, and John Givez)
Talented. That's the first thing that comes to mind when I think of these three artists signed with Kings Dream Entertainment. Together they form the "Dream Junkies", but they are also talented rappers on their own.
Each has a unique style that puts them among not only some of the best rappers that you don't know, but they are on the level of some of the best rappers period! I know the previous artists only had one song to showcase their skills, but since this is a whole record label, I decided that they should get two songs.
The first song is "Higher". It's a clever play on words throughout. They talk about how they are able to have a higher feel when in the presence of God rather than using anything of this world to reach a feeling that isn't even close to being with the Father. A very nice introduction to their collaborative album "Dream Junkies: NREM Edition" Which can be downloaded here for free!
The second song is from the same album, and it is a very well done remake of Hillsong's "Oceans". This song… I just can't describe it. You have to listen to it. When you hear it, you'll completely understand why I'm hard pressed to find any words to express it.
Well, I hope you enjoyed at least one, if not all of the artists I profiled in this article. I know it was only supposed to be five, but I believe these artists represent the Kingdom well. They make good music, and it is all to the glory of the Lord. It does not get any better than that.
Do you know any artists you think should be on the list? Let us know in the comments!