As 2022 comes to an end, it's interesting to look back on the year that was, and what it amounted to in the world of cinema. It marked a return of confidence back in theatres; some months were barren of a strong selection of wide releases, while others featured tentpole films. Two movies in particular (try and guess which ones) were especially singled out as must-sees on the big screen. With both large and independent studios, we started to see the end of the wave of films that had their productions restricted by the lockdowns incurred by the pandemic, and the beginning of those that could be shot unhindered. 2022 was slow to start, but it seems it ended strong.
Over the course of the year, both Tyler and I have watched many films, possibly covering over a hundred between us. We have different tastes and problems to overcome in regards to accessibility, so our top ten and bottom five films are different, not for reasons of competition, but rather to offer our readers a wider selection of movies they may wish to check out or avoid. Obviously, we can only rank films that we personally watched, and it goes without saying that art is subjective so there is ultimately no right or wrong answer… although sometimes the disparity in quality is unmissable!
To feature on this list, a film must have been released in 2022, or if they were largely inaccessible last year, their wider US release occurred from December 23rd, 2021 onwards (to cover the week that wasn't really included in last year's article). Short films have also been taken into consideration.
So let's leave the good news till last, as we first take a look at some of worst films we watched in 2022!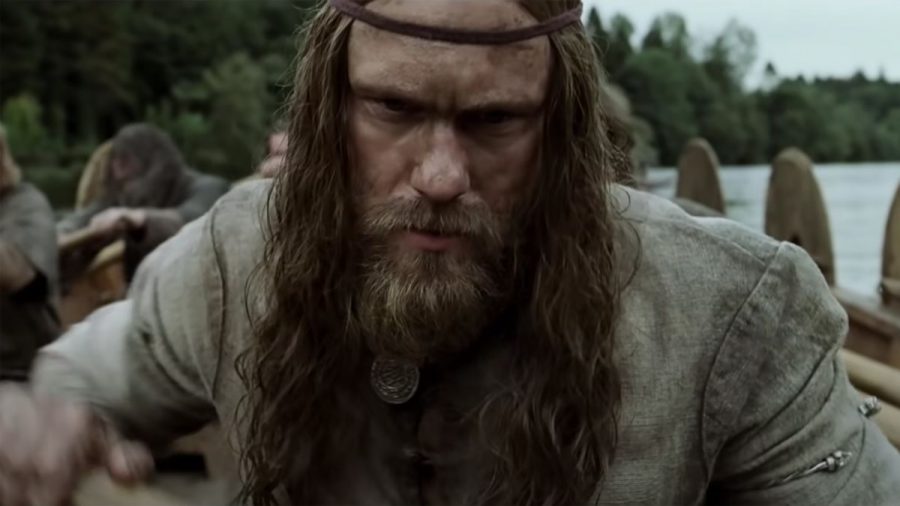 THE TOP 5 WORST FILMS OF 2022
5
Tyler Hummel
Morbius: I can't really call Morbius one of the worst films of the year, mostly because it's just kind of bland. That said, it's also the funniest meme of the year. This was the year we were supposed to meet Dr. Michael Morbius, but instead, it failed in theaters twice, because audiences don't care about Sony's experiment with Spider-Man villain spinoff movies unless it has Venom in them. It's a complete waste of space as a movie but I've laughed too many times at the memes to resent it nine months later.
Juliana Purnell
The Invitation: The Invitation may have been ruined by its trailer. It did spoil most of the mystery, though the film may have been a hard sell without it as the story is a genre blend. Yet it didn't lean heavily enough in any creative direction; there's not enough mystique or atmosphere to pull off being a gothic romance, nor is there enough suspense or sense of threat to be a successful horror. By the time the reveal occurs (which can be guessed through the film's marketing), there's not much left of the runtime to explore what this new piece of information means, and the film concludes without having any fun playing with the world it spent over an hour to develop. Decent concept, but The Invitation is a poorly executed story with no payoff.
4
Tyler Hummel
Elvis: I know a lot of people who genuinely love this movie but I can't begin to describe just how much of an emotional nightmare the experience was for me. Director Baz Luhrmann and I are on such different wavelengths of reality that his cocaine-addled creative decisions just come off as abrasive and exhausting, especially for a three-hour Elvis movie that's technically more of a biopic of his abusive manager. Tom Hanks shows up with his silliest performance since Cloud Atlas and, again, manages to deliver two or three of the funniest memes of 2022 ("He's white…."). Unlike Morbius though, this film had the benefit of being ambitious and it crashes and burns far more spectacularly.
Juliana Purnell
Bros: So much to say, so little space. I admire that Bros took on the challenge of providing a more accurate portrayal of the homosexual dating world, and trying to formulate a romantic comedy within what some consider to be a toxic sub-culture. It's more successful as a gross-out comedy as it seemed the hookup lifestyle it was portraying was naturally antithetical to romance. It's ranked this high because some of the jokes do actually land, and while some parts of the film are objectionably bad, at least it conjured up some emotions. It doesn't help that the central character is horribly irritating to the point where it's genuinely confusing what his love interest sees in him. The entire tone of the film is also incredibly off-putting. It tries so hard to be loved, and it so desperately wants to be some kind of pioneer in queer film history, but it's so blindly ignorant of the fact that the LGBT+ genre is no longer some obscure section of cinema, and many films have already gained recognition at the highest echelons of the art form. So Bros ends up coming across as a whiny, unlovable try hard.
3
Tyler Hummel
Persuasion: I've grown to enjoy a lot of Jane Austen adaptions in the past few years. I'm far from an expert on the source material, despite whatever reputation I may have as a classics nerd, but the film versions of her books have clicked for me lately, namely 2020's enjoyable adaptation of Emma. It's amazing then that my nascent fascination has coincided with the worst filmed adaptation of an Austen book ever, with Netflix's attempt at a modern-style retelling of Persuasion. Looking back on it, I can hardly remember the plot or characters. I just remember the moments of cringe-worthy dialogue and attempts to write one of the most beloved women in English literature into a boring 30-year-old wine aunt.
Juliana Purnell
Firestarter: Firestarter. It's a film that exists. It's neither good nor bad, it's just… there! I haven't found anyone else that has much of a difference of opinion (or any opinion of it, really). In a superhero-saturated cinematic landscape, the studio no doubt thought it was the perfect time to remake this story in order to profit from the fad, but really it was the worst as it doesn't offer anything new or interesting to the genre. It just felt like we've watched the story before and it was the cliché combination of all its predecessors. Like the other films further down on my list, there were simply more interesting movies that I watched over the course of the year, which is why it has inevitably ranked so low.
2
Tyler Hummel
Fantastic Beasts: The Secrets of Dumbledore: I know a lot of people that enjoyed the first film in this spinoff series, but I knew as early as 2016 that any attempt to make sequels off the characters and concepts in that film was going to fall apart, as we saw when The Crimes of Grindelwald was released two years later. It now stands alongside 2015's Fantastic Four and Pirates of the Caribbean: Dead Men Tell No Tales as one of the laziest, dumbest, and most awful blockbusters in the past decade of Hollywood movies. I don't know if the third film in the franchise is an improvement or not but it hasn't gotten any smarter, somehow deciding the Harry Potter franchise needed a movie about election integrity and the evils of Trumpian populist politicians. It is tempting to ignore the film, given that J. K. Rowling's own millennial audience has abandoned her due to her perceived transphobia, but I can't help but feel vindicated in how bad it is.
Juliana Purnell
Morbius: I saw this movie relatively late in the year, months after it developed an online following full of ironic memes. With many classifying it as the worst film of the year, I went into it thinking it was going to be an absolute stinker… but I was surprised it wasn't as bad as many had made it out to be. It feels like it came out in the wrong decade, as it's more akin to the superhero films we saw in the 2000s. I don't hate this film, there are some mildly interesting aspects, and its biggest crime is that it's generic. But as I went through my 2022 movie list and started to rank things out, Morbius just sank like a rock to the bottom. As a film critic, I've definitely seen worse films than this, but as it turns out, in 2022 I saw seventy-five movies that were better.
1
Tyler Hummel
Jurassic World: Dominion: Thus we reach the film that inspired the most contempt in my heart this year. I don't make a habit of hating movies. I am a film critic, and I can channel my dislike of a film into my writing. I also just don't like to fester hate in my heart over something as trivial as a movie, especially a big dumb blockbuster. That said, I have been sick of the Jurassic Park franchise for a long time. I liked the early sequels to the classic Steven Spielberg movie when I was a child, but the last three films in the franchise are testaments to greed and stupidity, marking some of the laziest attempts to turn a classic nostalgic movie into a huge franchise with lore and multi-film story arcs. The first Jurassic World film already felt limp, cruel, and cynical, and now two sequels later the only thing it manages to do is drag back the original character trio for a pseudo-love story, fashioned in the style of The Force Awakens, that brings to life a cartoonishly evil corporate supervillain who's evil plot is to destroy all of the crops in the world with a plague of super-locusts. When it isn't stupid, it's just nostalgia mining the original Jurassic Park film to no effect. The entire project is lamentable at best and contemptible at worst.
Juliana Purnell
Fantastic Beasts: The Secrets of Dumbledore: Over the course of the year, I write down which films I watched as a way to keep track of things. If I wasn't in that habit, I would have completely forgotten this film exists. I remember forgetting the plot while in the act of viewing this movie. The whole atmosphere is drab, wrapped up in tedious political discourse, with a tone that's trying to sell to the audience that it's smarter than what it actually is. There's a slightly interesting conundrum presented where characters have to navigate a villain that can foretell the future, so they agree to plan to have no plan. It sounds clever, but what it actually means is a directionless plot with no way to engage in the action on screen. You just end up watching a bunch of mediocre events unfold with complete detachment. No wonder it didn't stick around in my memory.
Those were our worst picks for 2022. Now onwards to some of the best!
THE TOP 10 BEST FILMS OF 2022
10
Tyler Hummel
Weird: The Al Yankovic Story: 2022 was one of the most exciting years for films in half a decade with dozens of major filmmakers hitting for the fences and succeeding; so much so that I have some leeway to be choosy with my "favorite" films. Even great films like Everything Everywhere All At Once, Guillermo del Toro's Pinocchio, The Fablemans, and Glass Onion aren't making the list just because I can afford to complain about some thematic problems I found with them. Plus there are underrated films like Man of God, Dead for a Dollar, Terror on the Prairie, Ambulance, Father Stu, and Belle that I liked but couldn't quite push up into the list. In any case, this film deserved a special note. I'm a lifelong Weird Al fan and seeing his epic return to filmmaking through this parody of music biopics proved to be one of 2022's funniest works, doubling down on absurd moment after absurd moment.
Juliana Purnell
Elvis: When I was going through my list of films and ranking them, I found I didn't have the heart to bump Elvis off my Top 10 primarily because of the strength of Austin Butler's phenomenal performance. It's truly what makes this otherwise mediocre biopic shine. Not everyone agreed with Luhrmann's direction regarding the heavy focus on Colonel Tom Parker's influence on Elvis' life, or thought much about Tom Hanks' portrayal of the man. However, I appreciate and admire the skill needed to dramatize real life events in order to make them work for film, and to present something as messy as life through a restricted lens as a way to frame a greater message. I didn't know much about Elvis going in, but I sure did leave with the sorrow of watching a shining light being squandered for someone else's greedy benefit.
9
Tyler Hummel
Doctor Strange in the Multiverse of Madness: The Marvel Cinematic Universe machine spent the better part of the last two years languishing under a lack of unifying vision and narrative propulsion, but the good news is that we got two or three unique semi-auteur takes out of it, plus the ultra-popular Spider-Man: No Way Home. My personal favorite though involved the return of the great Sam Raimi, directing his first superhero film since 2007's Spider-Man 3. This one was very controversial but I was sold on it from the moment of the wedding scene and immediately understood what he was going for, telling a story about Steven Strange's fear of letting go and trusting others. It's a goofy, visually fantastic story with ideas drawing on Raimi's entire style and filmography, uncompromised by Disney's machine-like tendencies.
Juliana Purnell
The Banshees of Inisherin: Having only seen this in the last week, The Banshees of Inisherin is certainly a last-minute surprise addition to my Top 10. It's even more surprising because there's still so much I don't understand about this film; I know it's using symbolism, but I haven't mentally unpacked all of it yet, and personally I think it's because I have a fundamental lack of knowledge about Irish history. However, it has stayed in my mind. It's such a delightfully simple and humorous plot which flips between being poignant, brutally dark, and charming, sometimes all within a single scene. It's stunning how engaging it is despite the plainness of its central conflict. It's a film lined with great performances and deep messages about the nature of life, time, and legacy.
8
Tyler Hummel
Kimi: The great Steven Soderbergh hit a quite home run earlier this year with his HBO Max exclusive thriller Kimi—a harrowing psychological thriller about a young woman living in Seattle who has been beset by hypochondria following the COVID pandemic, but who is forced to go out into the world after discovering that an Alexa device may have captured proof of a horrific crime. Soderbergh is a great director of old-school suspense, grounded action, and tension, as we've seen with recent films like Haywire, Side Effects, and Unsane. This proves to be one of his best recent projects, a needed improvement from his iffy previous project No Sudden Move, and one of the best things he's directed since his late masterpiece Logan Lucky.
Juliana Purnell
The Black Phone: The horror genre really shone this year as there were a number of high quality, really engaging productions that had a lot to say. It does hurt that I couldn't slip Deadstream (one of the most fun films I watched this year) or The Menu (fun, slick, and a pointed critique of the food industry) onto my list. But I had to rank The Black Phone higher because it delivered such a satisfying piece of narrative storytelling. How it wraps everything up is exquisite and electrifying to the emotions. With the plot shared between two protagonists there's some clumsiness there, and an unnecessarily level of swearing from one young actor. However, there's an honest (and slightly unorthodox but very relatable) relationship with Jesus that one character develops, and it's a delight to see that spiritual journey unfold as well. A simple story told well.
7
Tyler Hummel
Apollo 10 1/2: A Space Age Adventure: On paper, I probably shouldn't like Richard Linklater's newest film as much as I do. He remains to me a director that I am fairly cold to; someone who produces emotionally harrowing work that also just comes off as somewhat impenetrable. Maybe it says something that my favorite of his movies is Bernie, one of his most aggressively plot-driven works. And Apollo 10 1/2 very much feels like the films of his that I don't find myself returning to very often—introspective, moody, slow, sad reflections on middle-class life in suburban Texas. At the same time though, it's also a fascinating work of rotoscope animation that dives deeply into the subject of life during the space race in late 1960s America. It chokes the audience twee "member-berries" moments about the wacky products of suburban life at this time, but it also feels like its doing more than that. It really does capture the character of this particular moment, and strangely captures how someone might feel likely out of tune with it in a strange way.
Juliana Purnell
Nope: Nope is a complexing film mainly because there are several storylines and some of them seem really disparate from each other. It took a lot of time, reflection, and (admittedly) YouTube videos to really get a handle on what Jordan Peele was trying to say with this film (and I'm still not convinced it was all intentional). That's the aspect that really had me stumble when it came to ranking out horror films this year, as Nope has a lot of strong competition. However, I'm still in awe of the movie's mid-story twist that single-handedly reframed, redefined, and reinvigorated an entire sub-genre. It's tense, exciting, and it has some things to say about the relationship between spectacle and exploitation. It's flawed and it's not Peele's best film, but it's still an impressive piece of filmmaking.
6
Tyler Hummel
Decision to Leave: I stand by my Twitter mutual Staggs and Deer's statement that the Korean New Wave is overrated. I don't say that lightly, given that I've generally enjoyed the work of Bong Joon-ho. That said, the overall works of the Korean New Wave have been driven by an obsession with nihilism, classism, sexual depravity, and guttural violence that I find personally off-putting. Your mileage for such things may vary. Park Chan-wook's works have put him at the head of his generation with his films like Oldboy and The Handmaiden, which are great works of cinema but also works that I find guttural and unsettling. His newest film Decision to Leave feels like one of his most refined and mannered to date specifically because he doesn't rely on those vices, instead telling an old-school Neo-Noir murder mystery story. It's densely layered and captures some of the most fascinating and visually impactful moments of Wook's career.
Juliana Purnell
Guillermo del Toro's Pinocchio: Maybe I'm just a sucker for dark fairy tales, but I've always had a yearning for a solid, unapologetic retelling of Pinocchio. I've always been attracted to its symbolism, deeper themes, mature tone, and how it operates as a morality tale. While I miss the Pleasure Island aspect of the story which was absent this time around, Guillermo del Toro's Pinocchio was mostly what I had desired. It's a beautifully crafted and richly layered story, and I adored its analysis of mortality and its stylistic depiction of the afterlife.
5
Tyler Hummel
Mad God: 2022 was a surprising year for stop-motion animation, with Guillermo Del Toro's Pinocchio, Netflix's Wendell & Wild, and the long-awaited premiere of Phil Tippett's animated masterpiece Mad God, a story that feels off-putting, gross, strange, and oblique but quickly evolves into a strange metaphorical and plotless meditation on the horrors of war, technology, and human depravity. It rarely gives you a sense of grounding or clarity to its characters, their motivations, or the exact nature of what is happening, but the sensation of watching it tells you a lot as it strings disturbing imagery together and asks you to think about the nature of consumption, control, and power; showing us characters who either want to blow up a dying and evil world or restart it and transform it into something new, but allowing it to fall into the same traps as before.
Juliana Purnell
What is a Woman?: Controversial pick. The documentary genre is vast with its tone and style, although over the past decade there has been a rise in films that target hot button issues, look them dead in the eye, and start to unflinchingly unpack and gut the core problems to place them on display for audiences to easily understand and see. The transgender debate is one of the most contentious and sacred social issues in the community right now, to the extent that genuine discussion is a media no-go deadzone, so one has to give Matt Walsh credit for even approaching the topic and daring to ask some hard questions (or as it turns out, one that should be easy). Without resorting to the dirty tactics that's unfortunately seen in the genre, he creates a documentary that's equal parts quirky, refreshing, entertaining, and highly disturbing. It covers a lot of ground and raises many issues. It's certainly not a well-liked movie for that reason, though depending on how future events unfold, this documentary may one day be reflected upon as a landmark film.
4
Tyler Hummel
The Northman: I've gone back and forth on Robert Eggers' newest film several times over the course of this year. My dear colleague, and film critic for The Dispatch, Ethan Collins, has done a good job of winning me over on this. What came off to me as a somewhat strange, off-putting film several months ago has stuck in my head as one of the most visually impactful, ambitious, and wonderful works of epic filmmaking to come out of Hollywood in a decade. The director of The Witch and The Lighthouse was given his largest budget yet, and he worked with an Icelandic poet to craft a near-literary story that feels like something straight out of the Poetic Edda; one of the most impactful meditations on vengeance and honor in recent cinema and something that feels like it was produced for a completely different culture than our own.
Juliana Purnell
Avatar: The Way of Water: Out of all the films in this list, Avatar: The Way of Water is the one I desperately want to see in cinemas again. It offers an awe-inspiring cinematic experience that is incredibly unique to the art form. It contains mind-boggling technical accomplishments, jaw-dropping stunts, and wholly immersive scenery. I debated for ages where it should rank compared to the only other blockbuster film this year that's even in the same league of contention—Top Gun: Maverick—and the only reason it's situated lower is because Avatar: The Way of Water isn't a completely self-contained narrative, and those loose ends and slightly messy storytelling elements do detract from an otherwise amazing film for general audiences.
3
Tyler Hummel
Tár: I've joked that the premise of Todd Field's critically acclaimed psychological thriller could be readily dismissed as "What if Camille Paglia was actually Harvey Weinstein?" or in more pedestrian terms "What if Citizen Kane was about the #MeToo movement?" But this film is strong enough that it can't be easily dismissed. It's an oblique but densely layered story that seems to be fully aware of how many third rails it's grabbing onto and somehow makes it work, crafting one of the most loaded and thematically fascinating takes on the classic fall-from-grace story in recent cinema. Somehow there's an entire speech about why silly millennials need to stop being triggered by old white men and it still manages to feel like it's not just saying this as some out-of-touch boomer screenwriter might.
Juliana Purnell
Top Gun: Maverick: I didn't know what to expect from a Top Gun sequel, but it's safe to say that my expectations were blown. It's as solid as a sequel gets. It adopts the elements that were loved in the first, expands the characters, ups the stakes, and delivers a satisfying conclusion. Add to this the film's impressive array of technical achievements particularly when it comes to aerial battles and you've got a winner of a film. The only reason Top Gun: Maverick isn't in my number one spot is because it does suffer the fate of many blockbuster movies, where in order to appeal to a wide audience, the themes are very broad and not exactly deep. My next two films are simply more narratively complex.
2
Tyler Hummel
Top Gun: Maverick: I'll throw Avatar: The Way of Water a mention here too because these two films have really epitomized the rebirth of the movie theater in the years following the COVID-19 pandemic. Both films have become billion-dollar box office successes by leaning back into old-school action, classical storytelling, and tense stakes. They are not complicated or even stories with THAT much to say in the year of our Lord 2022, but nobody can deny perfect execution when you see it. Somehow the pairing of Tom Cruise and Christopher McQuarrie is netting nothing but masterpieces from two filmmakers who are obsessed with perfection and spectacle, from their early collaboration on Edge of Tomorrow to the final four Mission Impossible films. On top of that, they took the questionable premise of reawakening the aging Top Gun characters and making a legacy sequel that wildly surpasses the original film. It's a masterpiece.
Juliana Purnell
The Northman: The same thing happened to me as with Jeremy Jahns, in that The Northman ranked high on my list from early on in the year, and it became the film that I ended up judging a lot of other movies against. It's a gloriously dark and epic revenge tale that features spectacular cinematography in amongst its bleak but rich themes. A narrative twist gives the characters a good shudder in how they must readjust or reconcile their own sense of morals, providing the story with that vibe of an ancient legend. I'm just a sucker for those. It's unabashedly brutal but also ethereal. For those that can stomach this Viking tale, it's a story that's brilliantly spun.
1
Tyler Hummel
RRR: With all that said, the number one film of 2022 needs to go to the movie that has most defined film discussion this year. And nothing turned more heads than Tollywood's (not Bollywood) most successful film of all time; the epic musical period drama about two heroes from the Indian Civil Rights movement becoming best friends, finding love, and contributing to the overthrowing of the oppressive British colonial government in India. It's hard to sell a film like this that won't make it sound weird, off-putting, or stupid, but the best comparison I've heard of it is that it's the modern equivalent of the great Biblical epics of the 1950s; a massive undertaking of action, emotion, and old-fashioned character melodrama that is immensely satisfying for a general audience and immensely rewarding to cinephiles who want to examine it and explore what makes it tick. The movie has been on Netflix since June and I haven't met a single person who has gone into it without immediately declaring it their favorite film of the year! Go check it out!
Juliana Purnell
Everything Everywhere All at Once: Where to even begin? It's mind-blowing. From a technical perspective, the sheer amount of planning, camera set up, shots, editing, all of it; it's baffling how it all managed to perfectly come together. Then there's the cast that are all having a blast, delivering some of the best performances of their careers. The script—it's witty, humanizing, borderline insane but distinctly relatable as well. The only downside is that it feels like the story ultimately delivers a really simple message but it's told in the most convoluted way possible (although that convoluted pathway is a highly enjoyable rabbit hole). Such audacious filmmaking is rare and a real treat to watch.
Do you agree with our lists? Which films do you believe should have made the cut? Were there any films this year that you regretted watching? Let us know in the comments!