| | |
| --- | --- |
| Synopsis | Ralphie returns to his old home in Northern Indiana following the tragic passing of his father. |
| | |
| --- | --- |
| Length | 1 hour, 38 minutes |
| | |
| --- | --- |
| Release Date | November 17, 2022 |
| | |
| --- | --- |
| Writing | Nick Schenk, Clay Kaytis, Peter Billingsley. Based on Characters by Jean Shepherd. |
| | |
| --- | --- |
| Starring | Peter Billingsley, Erinn Hayes, Scott Schwartz, R. D. Robb, Zack Ward, Julie Hagerty |
I was very surprised last month when a trailer for HBO's new sequel to A Christmas Story (1983) dropped on my social media timeline. I also didn't have any positive feelings about it. The original film is so specific and sincere of a film that all subsequent attempts to cash in on its success have created a stink of commercialism that pollutes the original film—from its film sequels to its musical adaptation, to its endless merchandise.
Still, I love the original Christmas Story and revisit it with more regularity than most films I love. I even visited the film's original set in Cleveland, Ohio back in 2020. To this day, it is my favorite Christmas film from my childhood. Thus I approached its newest attempt at sequel bait with trepidation.
Content Guide
Violence/Scary Images: Nothing bloody or violent, although several characters are injured throughout the film.
Language/Crude Humor: Some rude humor. Limited language including b****.
Sexual Content: None.
Drug/Alcohol Use: Characters drink at a neighborhood bar.
Spiritual Content: A character signs the cross in one scene.
Other Negative Themes: Some very melodramatic, criminal, and childish actions.
Positive Content: Themes of family, tradition, love, and providing for your family.
Review
There is no way a film like A Christmas Story Christmas can or should work. The original 1983 film, A Christmas Story, is a very specific movie that gained its notoriety in a different way than most films do. Black Christmas and Porky's director Bob Clark was crucified by movie reviewers when his adaptation of Jean Shepard's book In God We Trust: All Others Pay Cash was released to a poor box office. It was only in the later 1990s the film became well-known and a popular TV staple.
The film would end up receiving two lamentable sequels: My Summer Story (1994) and A Christmas Story 2 (2012)—which violently vacillate between forgettable homages to the original Shepard book and poorly thought-out nostalgia riffs on the original film.
This gave the original film the sense that it was an untouchable work of lightning in a bottle—which isn't true. The original film just captured something very specific, namely the memories of a 1960s author looking back on his great depression childhood with nostalgia for his family and childhood toys.
Since it is now a tradition to try and drudge up the franchise once a decade, we now have A Christmas Story Christmas, an HBO Max exclusive film co-produced by the original film's star Peter Billingsley—who shy of a cameo in Elf has mostly spent his career behind the camera.
It should be said that A Christmas Story Christmas has a weirdly strong pedigree to it in spite of the poor track record of this franchise. Director Clay Kaytis previously worked on Netflix's amiable Christmas Chronicles movies starring Kurt Russell as Santa Claus, and screenwriter Nick Schenk is one of Clint Eastwood's frequent collaborators, having written the scripts for Gran Torino, The Mule, and Cry Macho.
By some miracle, the stars actually aligned over this misbegotten project and it now stands as the only followup to A Christmas Story to be notable—if completely forgettable.
Set against the 1970s, Ralphie has now grown up into a father, Korean War veteran, and passable adult who has taken off a year of work to accomplish his goal of becoming a published science fiction author in Chicago. When the family receives news of his father's tragic passing just before Christmas, the entire Parker family gathers back in Northern Indiana to try and bring the family together, with Ralphie struggling to figure out how he can deliver on a Christmas the way his father did as they are beset by tragedies and failures.
The premise for the film is very cute, inverting the original film's idea that Ralphie wants to receive his favorite Christmas toy by making it a story about him having to provide his own children with a similarly memorable Christmas.
The story is very much a mixed bag though. Some of its best ideas are carried over from the original Jean Shepard novel—exploring what all the adult versions of Ralphie's friends are like as working-class bar patrons. The film's best ideas are its original ones, but at times it really skews back into being TOO cute with its ideas. If the original film was nostalgic for the idea of the all-American mid-century family Christmas, this film is nostalgic for the nostalgia of that idea and it roots that nostalgia in the original film.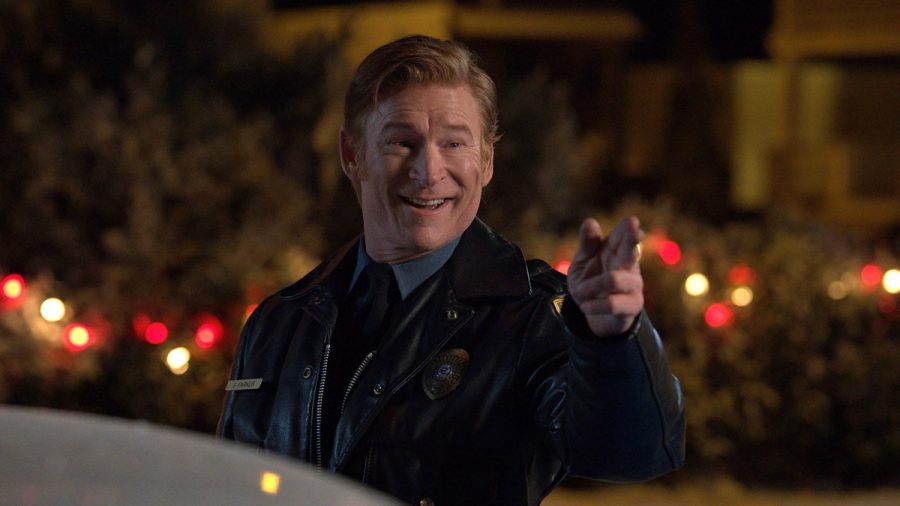 This means, once again, we get tons of melodramatic homages to the original film that don't work. There are a couple of notable clever inversions, namely a late appearance by his former bully Scut Farkus that actually inverts the original film in a way that shows clever character growth and continuity. For the most part though, the film is weakest when it is in its closest proximity to the original film. This is particularly true with the film's ending scene.
I can't imagine A Christmas Story Christmas will go down in history as anything more than a footnote to the original film's particular niche of Christmas movie nostalgia. Even so, just being a Christmas movie does help it. Most Christmas movies thrive off of sentimentalism and heightened emotions that don't work in other film genres. The entire genre thrives off of familial tradition and regularity. It doesn't matter if your childhood Christmas film was Jingle All The Way, Christmas Vacation, The Muppet Christmas Carol, or Home Alone. We all have one film that hits us emotionally because of our childhood attachments to it.
Most of these films are flawed but they're also perfect in our memories. And maybe that is enough to make A Christmas Story Christmas into a warm and comfortable trip down memory lane rather than an otherwise forgettable comedy.
+ Interesting character developments
+ Some funny comedy
+ Solid performances
- Cheap production design
- Too much fan service
The Bottom Line
A Christmas Story Christmas breaks the trends of two previous failed sequels to a beloved Christmas classic by merely being passable and forgettable, but makes for an enjoyable streaming experience.