Along with being a gamer, I am an artist, a writer, and a role-player. I am addicted to fiction and I seek to both enjoy the creativity of others and express my own creative energy at any given opportunity. Hearing stories and sharing stories, enjoying characters and creating characters, laughing and crying at plots and stories created and creating them myself is a joy that little else can compare to. I suppose I have a unique perspective when it comes to gaming. I know the hard work and thought that goes behind even the minor characters. I understand the struggle to not only compile a storyline that not only makes logical sense in the confines of a fictional setting, but also to make that storyline mean something to an audience. Any good story, be it in a book or on the television screen, needs to make some kind of connection to its audience and make them feel invested in it. A game could have top of the line graphics and amazing concepts behind it, but if the player cannot feel invested in or connected to at least one character, they may lose interest.
The characters are the heart and soul of any story. If written well, a single character can win the hearts of an audience and become something of a living entity to them. We want to know the character's history, their feelings, how they relate to others. We want to know their origins, their lives after the game concludes,  and their influence on the world around them. Great characters become something of an obsession to any fan base. Gamers will spend more time theorizing after the events of Link's life from Legend of Zelda than they will on human history. It's a wonderful thing, but admiration has a darker side as well.
My first exposure to this took place shortly after I graduated high school and became more active on the internet than only for artwork references, AOL chat rooms for roleplaying, and research assignments. Following high school, I was given my own laptop, became familiar with photoshop, and obtained a wacom tablet. I wanted to join an art community so I could get feedback on my work and connect with fellow artists and writers. I did just that but in opening the doors to a large art community, I also  opened the doors to content that I had been successfully, and thankfully, sheltered from for the majority of my life.
I entered college around the time Kingdom Hearts 2 was released. I never had the chance to play Kingdom Hearts because I did not get a Playstation  until after the first game was already a few years old, and by then my interests were more set on the Suikoden and Final Fantasy series. I had limited funds, so when faced with the choice between Kingdom Hearts and Suikoden 3, I went for the latter. I wanted to get into the games to be more like my art community friends, but that soon waned. Every day, the front page of my art community site was flooded with fan art and  the web forums were completely overwhelmed with Kingdom Hearts talk. At times KH  was all my friends on AIM talked about. That's when I was introduced first to the obsession called "shipping."

Shipping, as I understand it, involves slapping two characters together because it's visually appealing for the audience. More often than not, the shipping involves two characters (or more) of the same gender. The fans defend their ships with religious devotion and will use anything to justify their pairing. A character looks in the direction of another character— instant attraction. A character smiles in the same room as another? They're clearly in love. A character sits alone in a room? He's clearly fantasizing about the other members of his team.  Does the character already have a canon love interest? Well they must suck! They're just getting in the way of true love! Is one of the characters under-age? Love is love! Sadly, Kingdom Hearts 2 was subject to nearly two years of near constant attention by this crowd and I could not go a single day without an uncomfortable image showing up in my feed.
At first I could easily ignore this subculture,  but it eventually became apparent that the world of shipping was nothing like the comparatively more friendly realm of game theorizing. Fans of the Zelda franchise will get into intense debates over timelines and implications through the games, histories behind the tribes, and what they hope to see in the future. These debates do get heated, but in the end, everyone acknowledges that they are all fans of a great series and that is what brings them together. I rarely see these type of discussions get personal or hostile. Shipping, however, is a different story.

Some of my friends on the community sadly jumped on the bandwagon and tried to pull me along with them. Being more traditional-minded, I made my discomfort known to them and requested that they leave me out of their discussions. I wanted to maintain my friendship with these people so when they began showing me their shipping fan art—most of it uncomfortable in content—I obliged and would offer them critiques. When I failed to budge on my stance concerning the content of the pictures, their work became more suggestive and they became more aggressive in their inquires. I eventually asked that they withhold their shipping fan art from me. For some of my friends, this was a final straw. I was called intolerant, homophobic, bigoted, closed-minded, and every other name under the sun. We did try to mend our friendship but they never relented in their attempts to sway my attitude. I was sent books with offensive content, I was approached by associations of my friends from the art community asking for me to participate in fan art collaborations, and finally I was approached by my friends in an intervention type situation to address my "closed-minded" upbringing. When I took offense, they disowned me.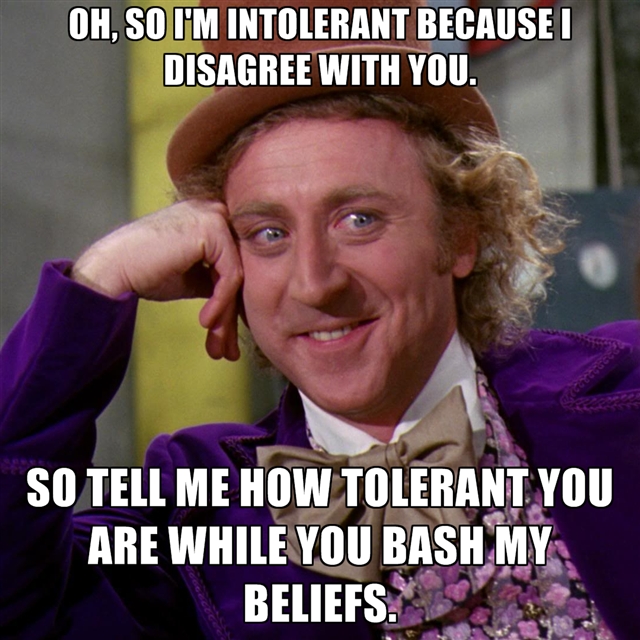 The months to follow were miserable. My former friends were posting journals to their galleries expressing their disappointment in me for rejecting this new political movement by rejecting Kingdom Hearts ships. I eventually lost paying clients, reputation, and an audience on the site. I had been able to make some money to help me pay my college expenses by doing artwork and I was gaining a positive rapport before this. Following this incident, I could not go one week without some negative comment being thrown at my inbox in response to spreading rumors. I would later  come to discover that my situation wasn't uncommon

.
In my early years on this art community, I managed to forge a friendship with another traditional-minded Christian artist. Her art is beyond fantastic and her writing is pure poetry. She was my inspiration and in some ways, my mentor. She managed to publish one of her stories shortly after I was hired into my first job, a graveyard shift followed swiftly by several hours of college classes. Her book was my constant companion during a very difficult time of my life. I admired her and her work, and I felt personally indebted to her for giving me a story to latch onto in order to get through my troubles.
I went online to post a review of my book and found that my friend's work was being ripped apart in the comment section. It was shocking. I went to her gallery and found that there were several people that were being openly hostile towards her. After some asking around, I discovered that some of her fans had drawn fan art or had requested that she make official some of the fan-favorite ships between several of her characters. She had politely refused and while she had been grateful for the time her fans put into fan art, she requested that they respect the characters as they were written. This sparked some outrage among the art community. Like myself, she was accused of being closed-minded, bigoted, and phobic of several things I won't repeat here because she wanted her work to be respected for what it was. Ultimately, she was forced to pull her work out of publication and abandon her dream of seeing her stories completed. It was heartbreaking to watch.
Here's the thing…
Shipping is harmless on its surface. In our heated political climate, certain types of shipping has implications behind them. The shippers tend to lose sight of several things when they are met with objections. It is becoming increasingly popular to defy the traditional model of romance and marriage. Artists can gain exposure, fans, and even paying commissioners if they pander to the community by flinging two good looking characters together. Fans will engage in holy wars debating who should be shipped with who. Fans will turn on anyone that objects to the pairing and instantly assume that their reservations come from a political standpoint rather than a respect for the original intent of the characters and story. While I do have an unpopular political opinion of relationships and love, my major objection to shipping comes from my deep rooted respect for the creator.
My friend was attacked because she did not appreciate seeing her characters represented in a way that was not only against the nature of the character, but against her own nature as well. I cannot imagine how the creators of such popular characters such as Roxas (Kingdom Hearts 2), Link (Legend of Zelda), and Sephiroth (Final Fantasy 7) must feel. You cannot google these characters without an offensive pile of images surfacing, regardless of how strong you think your filter may be.
Take a moment to consider this: Every single character in any work of fiction, be it a book or a video game, was once someone's original creation . Someone somewhere sat down and poured parts of themselves into creating a fictional being. This character could very well represent something deep and personal to the artist. They could be modeled after someone they knew; they could represent a part of their own past; they could represent an ideal that the creator holds close. The artist puts hours upon hours into giving their creations a personality, a history , a set of beliefs, and a heart. The artist then must find a way to weave this character into the world and must discover their characters' roles in the story. The artist puts a lot of thought into every aspect of his or her creations.
Another thing to consider is this: if the characters were written any other way, they likely would not be popular enough for anyone to bother shipping them in the first place. It's the characters and their stories as they are that bring forth any kind of attention in the first place. Fangirls and fanboys often whine about how games need to be more inclusive to special interests, include one thing or the other, or have a twist in the story that leads in another direction, but if these elements existed it's very unlikely that the games would have been successful at all. The games became icons because of how they were executed. Fans are a diverse group of people and everyone will have their own ideas on how to improve a story but in the end it's in the hands of the creator.
Storytellers are just that: tellers of stories. They have something they want to express through every single element in their tales. Some of my favorite games don't have a heavy focus on romance at all. Sure, I'm a fan of the fairytale romance depicted in Final Fantasy 9, but let's be honest, romantic stories can get a little old after a while. If every game and every character was written simply to provide some romantic fodder for the fanbase we wouldn't have half the emotional investment in them. When was the last time fans got in a heated debate over the characters in dating sim games? Can anyone name just three dating sims off the top of their head? No. Why? They're boring. The entire point is to woo and romance; there's absolutely no substance to them beyond that. Great games and great characters reflect the complicated nature of humanity. The characters that resonate the strongest with fans are those that do show love, but love is not limited to romance.
Love is the most powerful emotion in the world, but we have such a narrow understanding of it. When we reduce something as complicated as love to the narrow scope of romance, we're actually doing a great disservice to not only the creator of the games, stories, and characters, but to ourselves as well.
Love is Complicated
Fan girls and boys, please hear me out on this: those characters you ship very well may love each other, but why do you cheapen the story, the characters, and the deeper meaning of love by stripping "love" down to something as shallow as what you find to be visually appealing? Christian fans especially should take a look at the relationships between characters through the scope of the Bible. Love is the great overcomer, the most powerful force known to man, and it is in fact perhaps the most painful emotion we can ever experience. Love is not always about the physical. In fact, physical expression of can occur without love. That's certainly the case in shipping.
 Greater love has no one than this, than to lay down one's life for his friends. – John 15:13
Love is laying yourself aside for the best interest of another person, even if that other person is an enemy. Storytellers have embraced this idea and have presented it in many forms for centuries. In games, some of the most moving scenes are those in which a character is giving his or her last words to their companions.  A powerful example is Gremio's death from Suikoden 1. He willingly, without hesitation, gives his life for the hero, who he sees as his own son. Those that ship him with the hero do this scene, and the relationship behind it, a grave disservice and cheapen the story of the game itself.
Video games are simply a more interactive way for a story to be told. You as the player are placed into the role of one of the characters and must  live through  them within the story. You as the player may fall in love with the characters because you begin to feel the connection that they have for each other. It's so easy for us to project our own personal feelings into a character since the characters essentially serve as an avatar for us within the world they live in. Their friends become our friends, their sorrow becomes our own, and for some of us, we see qualities in the other characters that we would want in our own lives in the form of a romantic partner.  I can understand the reasoning behind shipping, I really can, but at the same time I can take a step back and look at the game as a writer. What is the story-teller trying to say?
In some games, the storyteller wants to show the power of friendship. Love manifests itself through friendship, perhaps more so than it does through any romance we will ever experience. Friends are people that have no blood ties with us but somehow they are closer to our hearts than our relatives. We love them in a very different way than we could ever love family or a romantic interest. It's a kinship, an emotionally intimate relationship, and a love that we choose. It's a love that brings two perfect strangers together based on a single interest at first and nurtures them into a united force. Friendship is powerful; it's something beyond romance. It's easy to see how fans who have a strictly romantic view of love can interpret deep friendships as romance and assign that meaning to it.
I wanted to see Roxas. He was the only one I liked. He made me feel like I had a heart. It's kind of… funny. – Axel, Kingdom Hearts 2
In other games, the storyteller wants to stress the importance of family. Family isn't just composed of the people that we share a bloodline with, it's also composed of the people that we share our hearts with. Family are those that we feel a place of belonging with. Family is always there for you; they support us in ways that go well above and beyond. Family reaches beyond the intimacy of a pair of people, but it extends to a large group of individuals who share a mutual love for one another regardless of their differences. In games there are countless families that are formed from through the relationships between complete strangers. Let's be honest: most video game characters lack blood relations to make it easier for them to go on a grand adventure without strings attached. They don't often have a mother that refuses to allow them to set out on a difficult journey, a father that would impose himself on the party if only to protect his child, siblings that will tag along because they're siblings and that's what they do. There are some exceptions, certainly, but in a lot of games, the hero has no blood family. The heroes of these games form their own families through their trials. Mentors and guardians become surrogate parents, brothers and sisters in arms become like siblings, and those that stand beside them in the face of adversity become their entire reason for standing at all.
All these relationships would become rather two dimensional if they were all meant to be romantic. Creators are generally pretty clear about romance when it's necessary, and while most games do include some kind of romantic element, it's something that takes a back seat. Romantic love is a fantastic thing' I would never say otherwise, but to view every single relationship through the scope of romance really does a game a great injustice. What makes these games great is the heart that's put into every aspect of them. Just because two characters are strictly friends doesn't mean that love is absent. Rather than trying to jump into a bandwagon that's composed of hostility and politically charged dialogue, we should stand back and give credit to the authors of these games. They tugged at our heartstrings and gave fictional characters life and meaning to us. They created something that has reached millions of people, something that made us laugh and cry.
God knew what he was doing in giving humanity an imagination. We were made in his image, so it's only naturally that we want to create people the way God created us. When we sit down to play a video game, we should appreciate that the creators of the game and the characters within it are reflecting the creative nature of God whether or not they were aware of it. The creators wanted their characters to be able to love and experience love in all its forms, and not just in a one-dimensional, patronizing way. Games should be appreciated for what they are, as they are. As a community, we need to respect the creators and the story that they're trying to tell us. We'll all interpret the work differently, but in the end, I think that we can all agree that we were touched by the stories in some way. The best way to show our love and appreciation is to acknowledge and honor the story the way it is. As an artist and a writer, there is no bigger compliment than to have fans say that everything is perfect just the way it is. Shipping and ripping a piece to death not only discourages and frustrates the creator, but it reflects badly on the community as a whole.
I've filled the article with some of my own personal artwork. If you're interested in seeing more, you can visit my DeviantArt gallery. I have not named the other artists I mentioned for their personal protection.