| | |
| --- | --- |
| Publisher | Focus Home Interactive |
| | |
| --- | --- |
| Platforms | PC, Xbox One, PS4, Nintendo Switch |
| | |
| --- | --- |
| Release Date | Dec. 10, 2020 |
When I first heard about Shady Part of Me in November, it got my interest immediately due to its unique theme. Thanks to the developer graciously providing a code, I was able to review the game shortly after launch. I hope you are excited to find out how this game scores!
Content
Positive Themes
The game displays examples of both positive and negative ways of approaching life. The ending of the game concludes in a hopeful manner, however, promoting positivity.
Violence
The game does not have physically violent content, but it does engage emotionally on a level that could be intense for some players. Some thoughts or feelings are quite negative and players should be cautious if anything relating to the game's setting are triggers in real life.
Review
Video games that tackle mental health as a theme are not the mainstream for sure, but I am excited to see some rise to the challenge every now and then. Shady Part of Me is a platforming game, making use of light and shadow to create smart and interesting puzzles.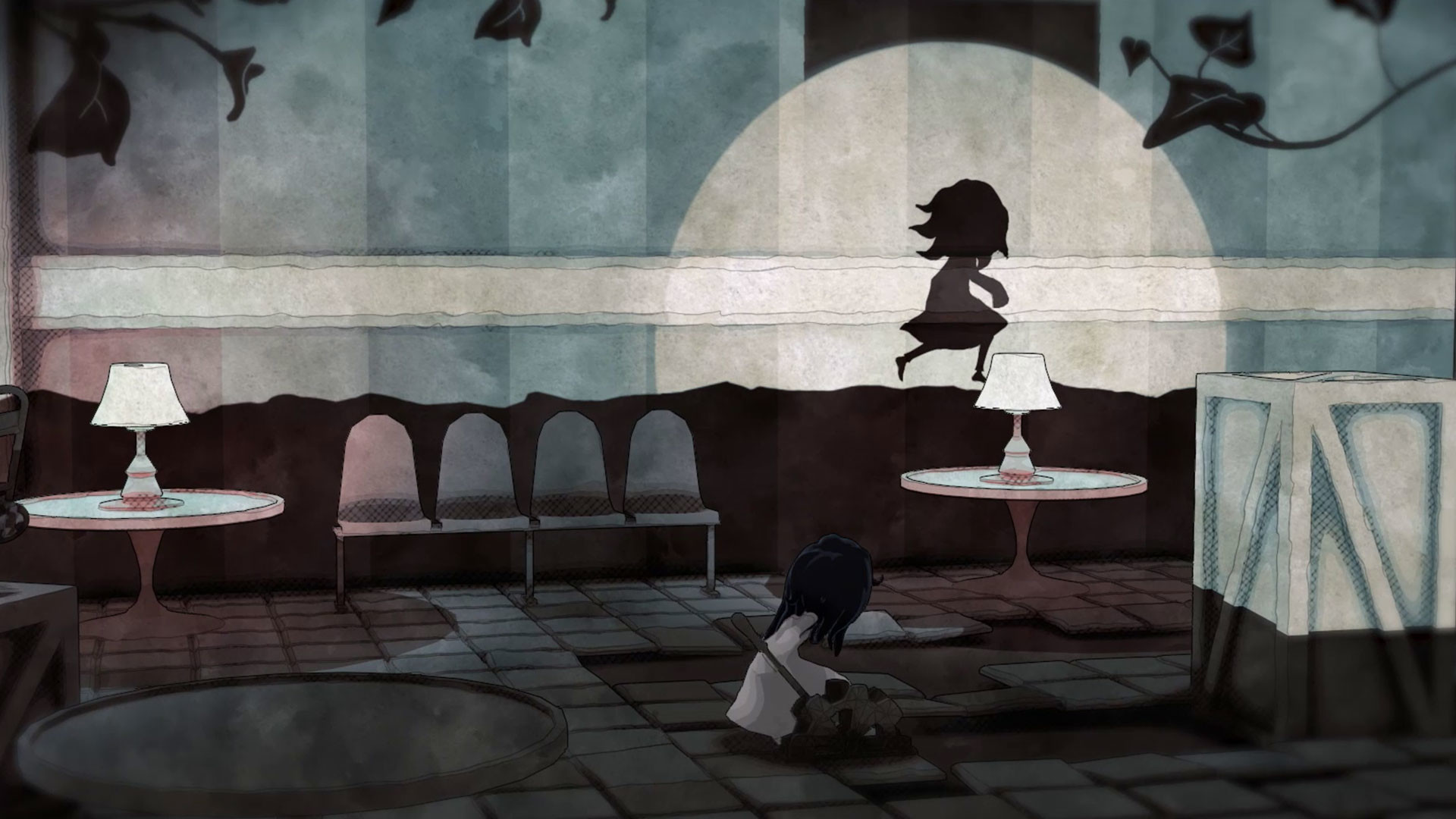 You play as a young girl and her shadow, using both of them in unique ways to solve puzzles. The girl fears the light, while the shadow can't survive in darkness. The girl can move boxes, the shadow can change standing angles to various surfaces, and both can trigger switches. They talk together, think and feel together, and grow together at the end.
The puzzles are at just the right amount of difficulty for a game that mainly focuses on storytelling. You don't have to be a genius to solve all the puzzles, but you have to be willing to experiment a little and push through them via trial and error. Luckily, the developer added a helpful rewind button so that you won't need to restart the whole section if you make any mistakes.
This is not a very colorful game, so don't expect a myriad of rainbow hues. Grey, black, white, and off-white are the main colors, creating a monotone atmosphere. Some yellow, blue, green, red, with black and white mixed in really help to build the atmosphere of the game, creating a depressive environment that reflects the feelings of the main character.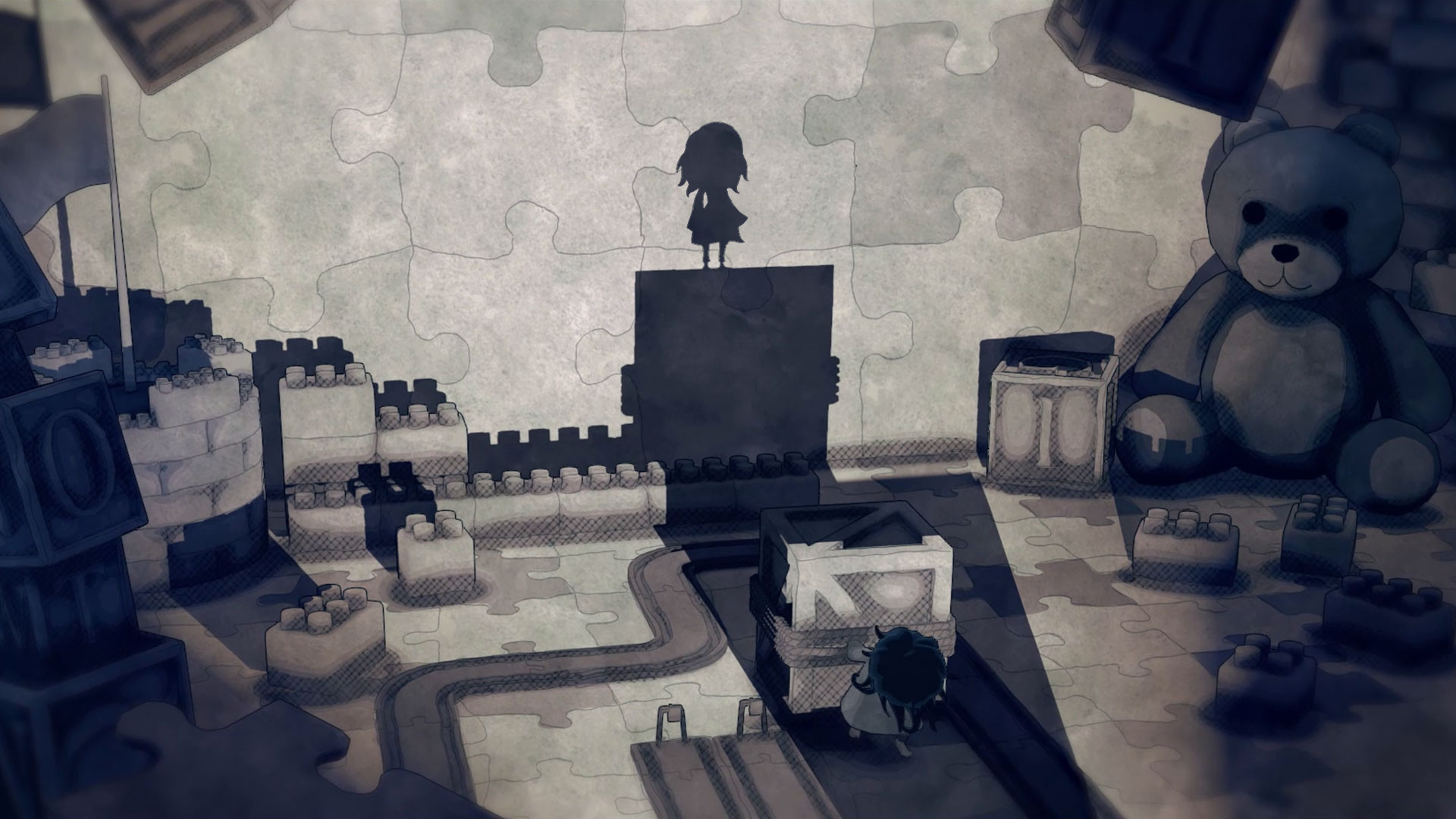 The game features multiple different voices throughout the narrative, and they all represent one perspective of the story. Though they seem to be conflicting, they eventually come to harmonize in an impressive manner at the conclusion. This approach leads to a remarkably human story told in a beautiful manner that's worth the experience.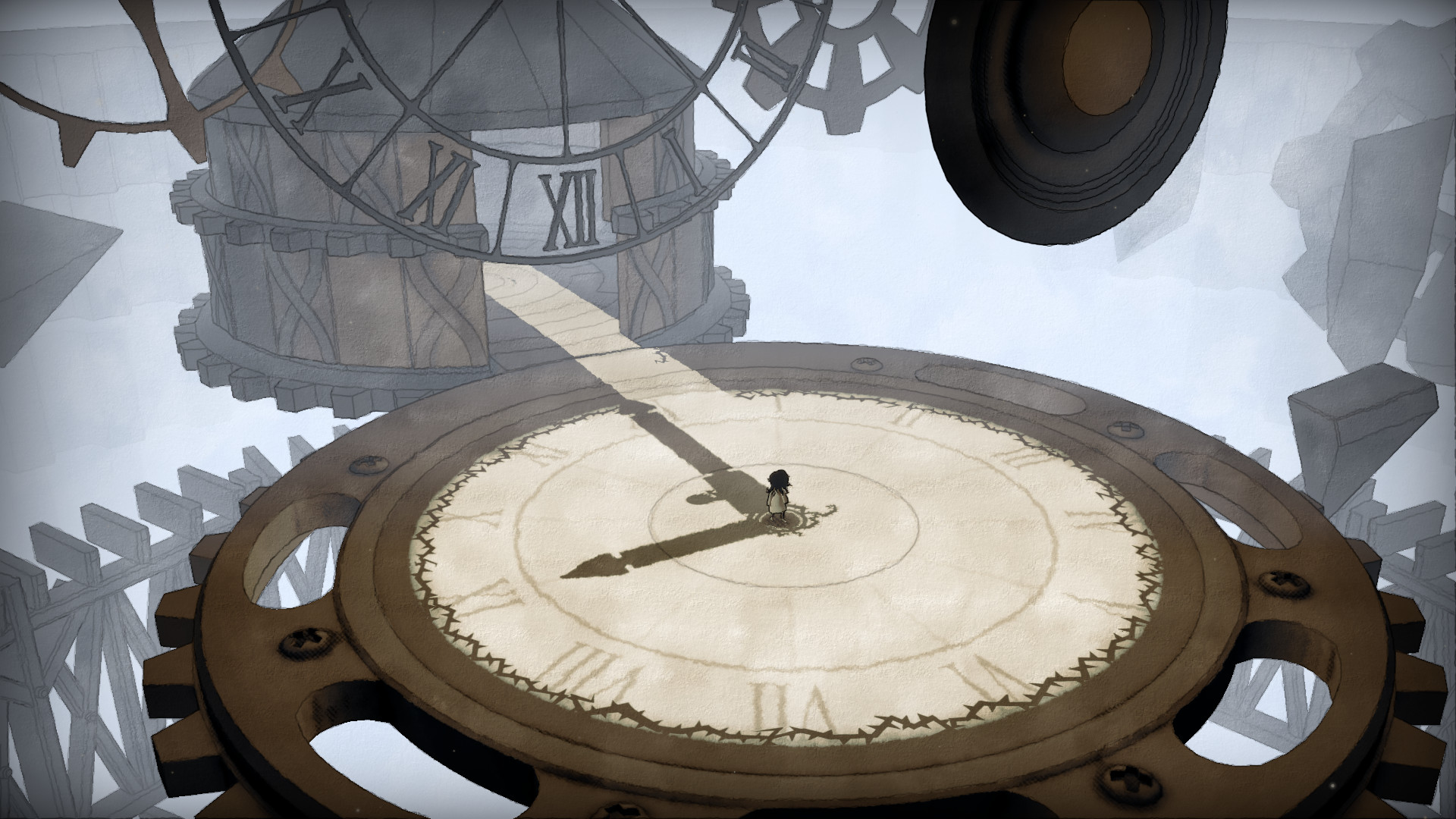 That being said, if you are struggling with mental health, it may be wise to be cautious, as many elements of the game could be a trigger for you. Some aspects of the game can be intense or incredibly bleak and could be unbearable for some. Know your limits, and stay away if you feel like there's a possibility of being unable to tolerate the harsher aspects of the game.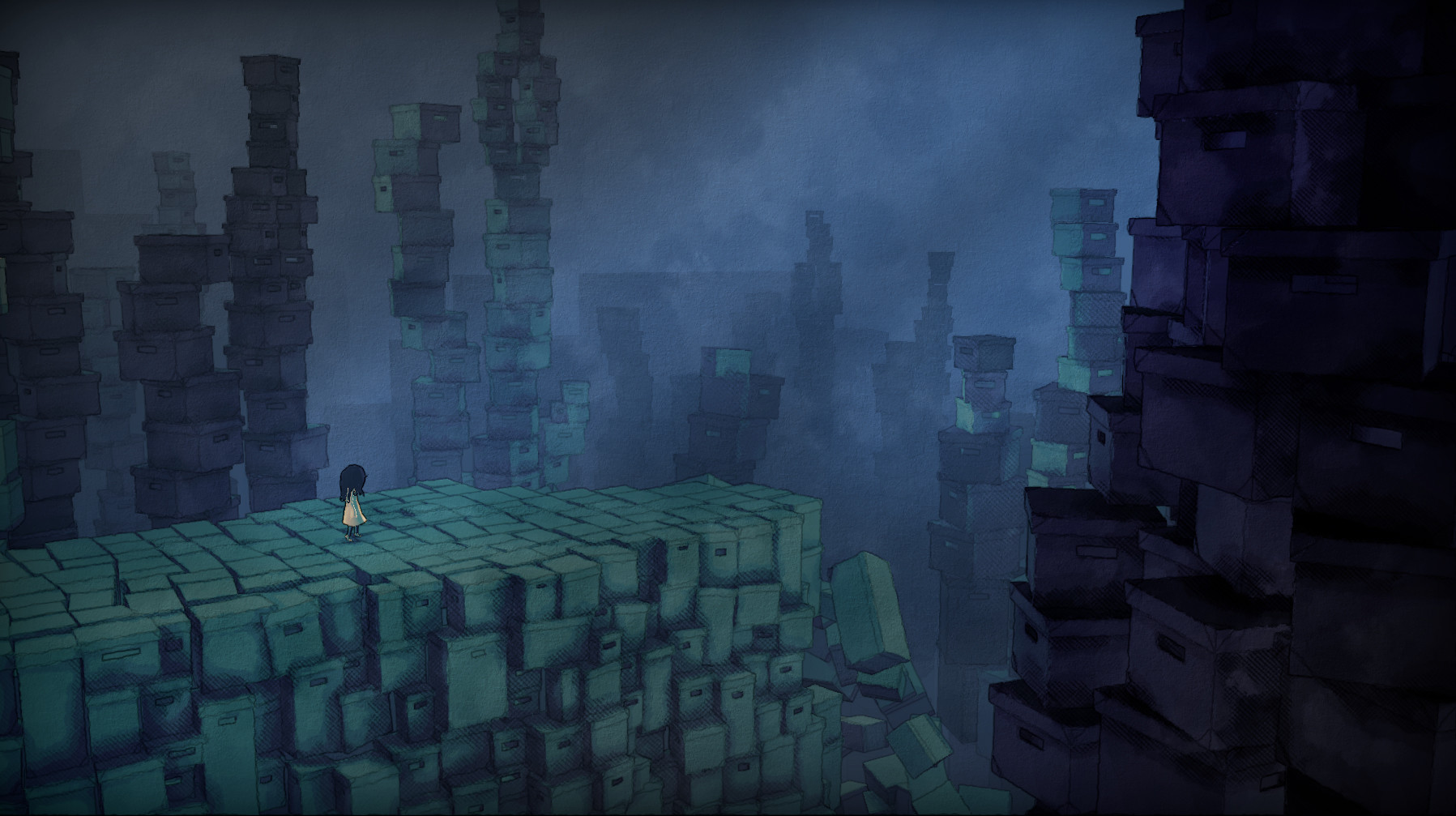 As a therapist in the mental health field, I am pleased to see hope and positivity offered in this game. Though the negative spiral still occupies the majority of gameplay, it still provides the uplifting message that there is a light at the end of the tunnel. Messages like this are incredibly important to give hope to everyone who is struggling out there. There is hope in life, no matter how dark it may seem at times.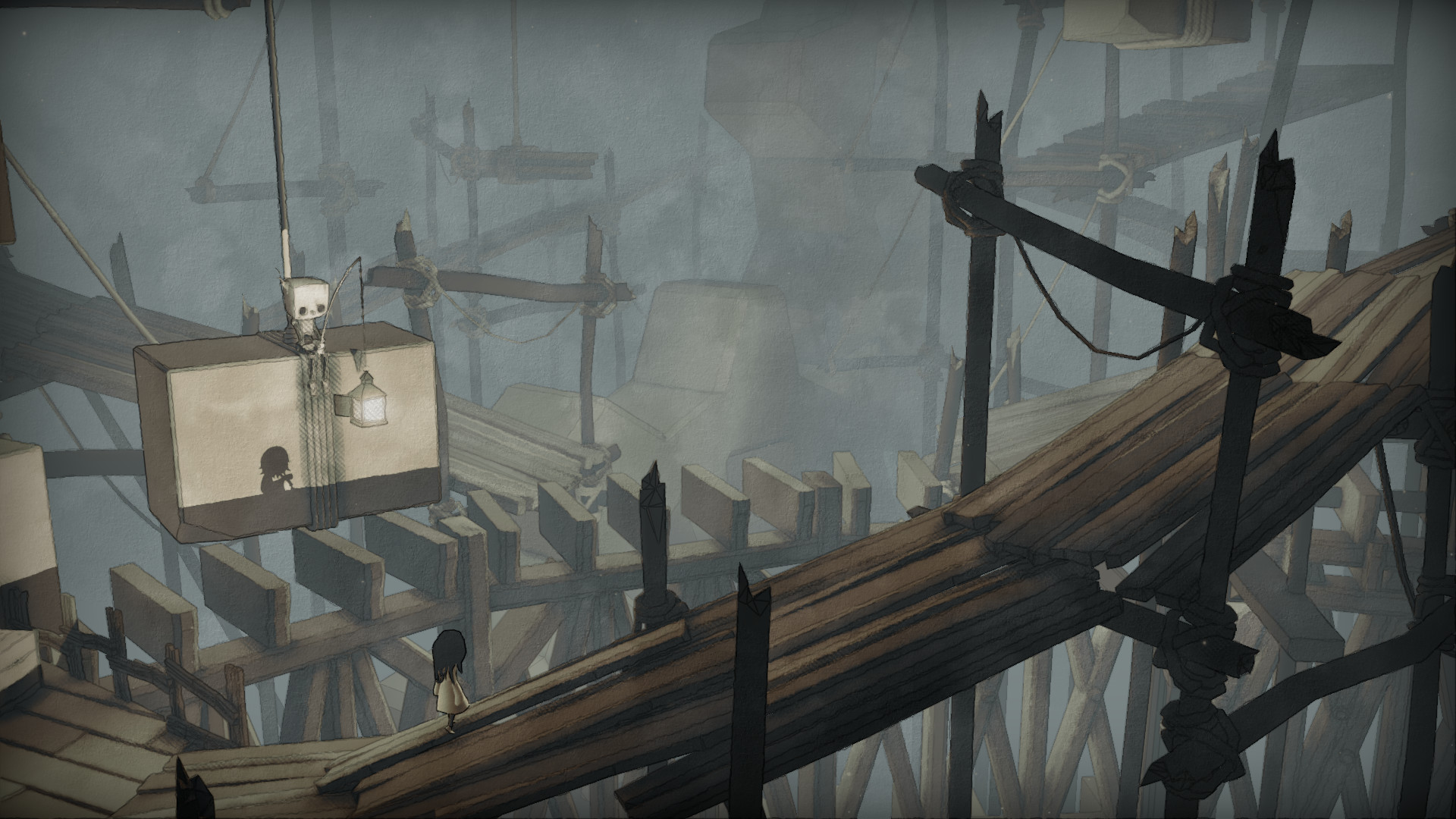 There are a variety of collectible origami birds scattered throughout both the light and shadow sides of the game. Personally, I recommend collecting them, since they actually add a lot of extra layers to the story and make it more impactful. If you can't collect them on your first play through, don't worry, it's fairly simple to go back at any time and look for them.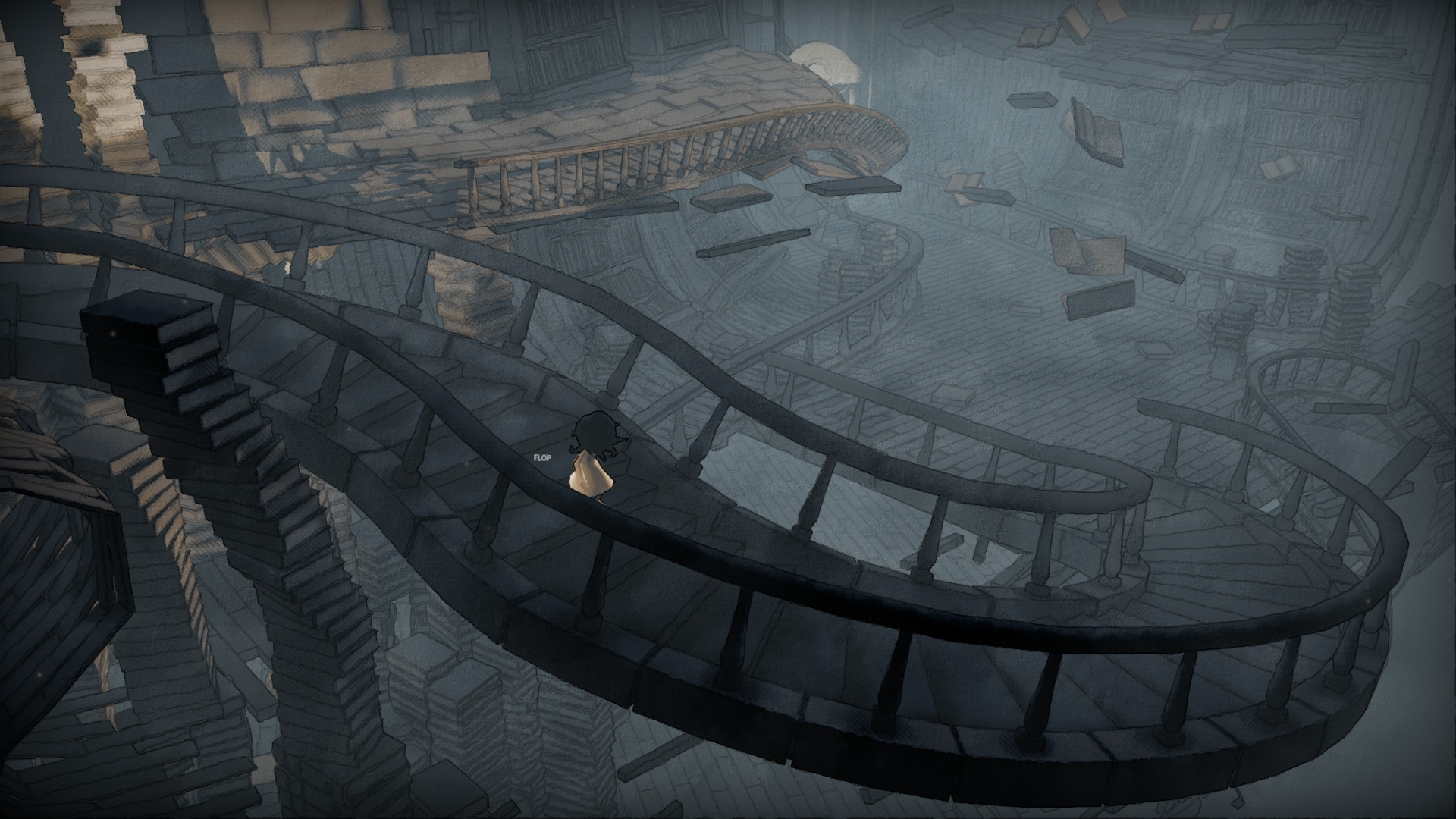 I appreciate playing the game both from a player and a professional counselor's perspective. It helps to share mental health knowledge to a broader audience. It also normalizes struggles so fewer people feel alone or isolated from the world. It shares the beautiful message that they are loved, cared, needed, much more than they thought they would. They are more capable than they expected.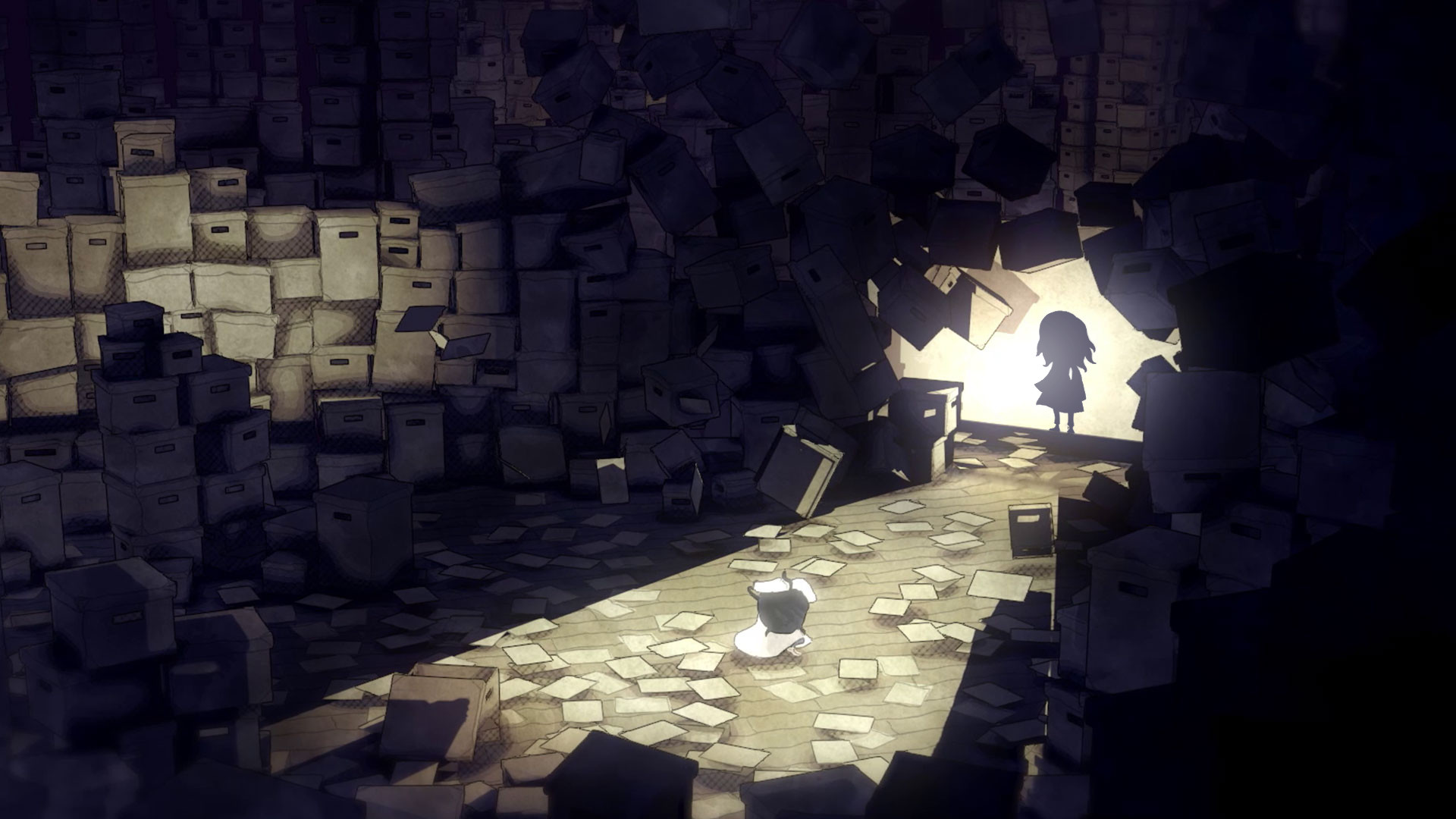 Be courageous, be hopeful, and know that you are not alone in this fight. If you know someone who is struggling, please know that there is no shame in seeking professional help. It takes time, efforts, and resources to walk through this journey in mental health. You can help too. We need some love and kindness in this world, and Shady Part of Me is a beautiful reminder of that.
The Bottom Line
It is creative puzzle experience for those who are interested in depression mental health perspectives and won't get triggered by it.