| | |
| --- | --- |
| Developer | Bethesda Game Studios |
| | |
| --- | --- |
| Publisher | Bethesda Softworks |
| | |
| --- | --- |
| Genre | Action role-playing game |
| | |
| --- | --- |
| Platforms | PlayStation 4, Xbox One, Microsoft Windows |
| | |
| --- | --- |
| Release Date | April 14, 2020 |
After playing Fallout 76 for over 150 hours with my husband, I would like to share my honest, family-centric opinions on whether you should play it in 2020. Fallout 76 earned a bad reputation when it first launched in 2018.  Thanks to its continued development, players started to come back after the Wastelanders update in April 2020. My husband and I spent a lot of hours playing together, and we had lots of fun.
Content Guide  
Check out our full review of Fallout 76 for our Content Guide to this game.
Review 
First of all, Fallout 76 is set in a nuclear apocalyptic world of wasteland, filled with various creatures and monsters infected by the toxic chemicals. In the scale of intense violence, blood, and gore, this game still challenges my limits from time to time.
Wastelanders added in many NPCs so that you won't feel too alone while playing. It certainly can be depressing when running around the wasteland and finding no in-game residents around anywhere. I appreciate the voice acting included in these new questlines; hearing voices from humans, creatures, and robots is definitely more fun than just checking out computer terminals all the time. The base game quests are still silent and lacking NPC interactions, so there is definitely still room for improvement, and I hope to see some more in the future. The game does contain some F and S cursing with some in-game voice lines, so be mindful of it before you decide to play it.
My favorite things to do in the whole game are exploring, picking up junk, and building my camp. After playing Skyrim and ESO for countless hours, I tend to pick up anything that I can find in the world, deconstruct them into materials, and use them to craft items or buildings. I get a sense of satisfaction when other players appreciate my camp.
Nowadays, every multiplayer game has its own season pass or battle pass paid for with real money. But I really like the idea of Fallout 76 having a free pass in which you naturally unlock all the awesome goodies by simply playing the game without spending money on it. I hope it draws more people to play if they can keep it free forever.
When it comes to online community and players, I will say, generally speaking, most players are friendly and helpful, but I did encounter some trolls and jerks while playing this game. It is sad to see people being mean to others, and I hope we can help change the atmosphere by being more positive.
The game allows you to make choices in dialogue, but not all the choices matter at the end. What is even more frustrating is that the game sometimes doesn't even record your choices, or NPCs react to you completely different from the outcome that you chose previously. As the development team continues to improve this game over time, I hope they will address these issues in future patches.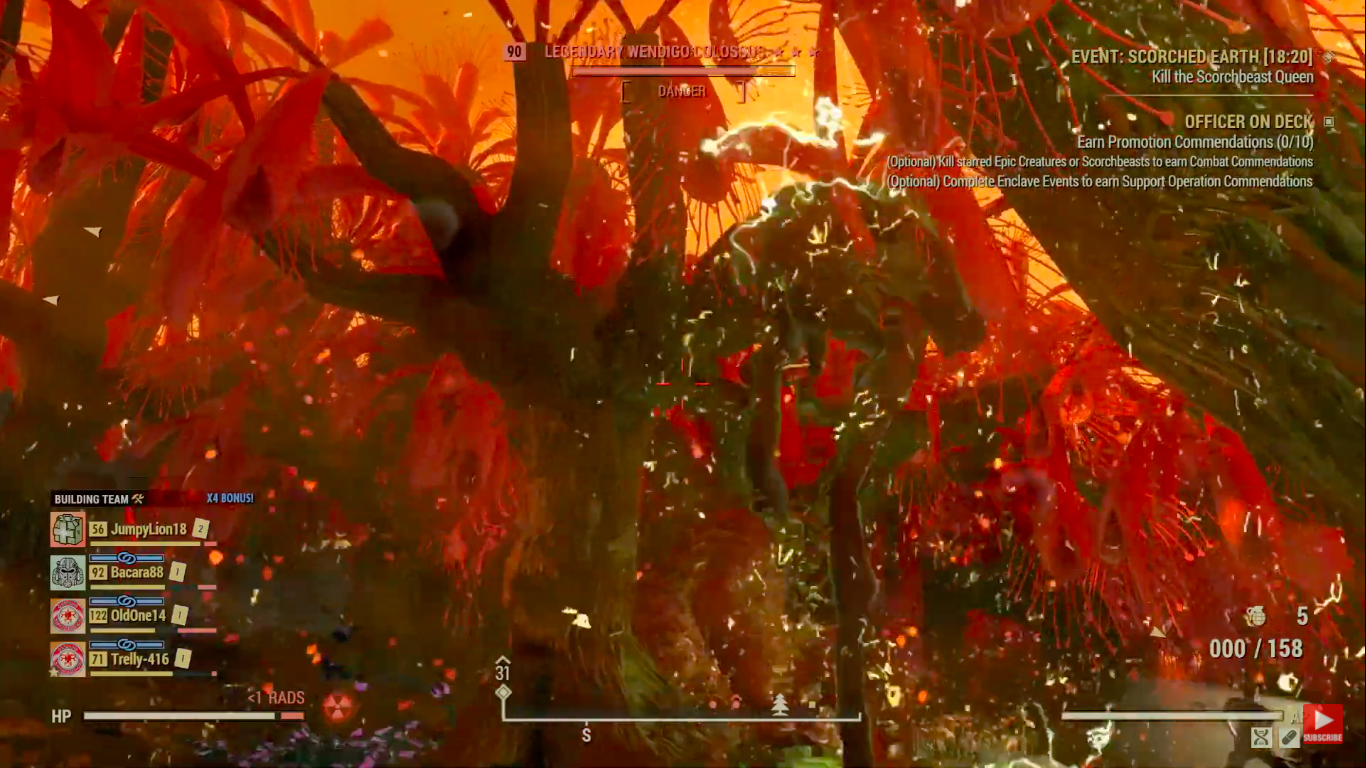 Thanks to the persistence of the developers, Fallout 76 continues to get better every year. I am sure more updates and content will come in the near future, and hopefully more players will be interested. Best wishes for Fallout 76 for many more years to come. 
The Bottom Line
If you love Fallout universe, now is the best time to return. There are much more to look forward to in the future for sure.