Developer: Bungie
Publisher: Bungie
Genre: Action , FPS
Platforms: PS4, PC, Xbox One
Rating: T for Teen
Price: $34.99
Destiny 2 has had ups and downs throughout its life span, but Shadowkeep got my interest and drew me back to the adventure I left off after the launch of Black Armory. It did not take much for me to get used to the familiar mechanics of Destiny 2. I certainly had some fun playing it again. 
Content Guide
Violence 
Destiny 2 is a first-person shooting game, so you can expect to use weapons to shoot and kill aliens throughout the game. No blood, gore, or  strong language were displayed.  
Positive Theme
You have to work together with others in order to defeat stronger enemies. Team work is essential in all multiplayer game modes. 
Review
As a veteran of Destiny 1 & 2, I was excited to come back for the Shadowkeep expansion. It brought players back to the moon, which represented the beginning of Destiny 1 and signifies a possible new start for the franchise. 
You can expect a 4 to 5 hour campaign story within the Shadowkeep expansion at the setting of the moon. Playing through the campaign will naturally level up your character from light level 750 to 900. Co-op play with the firearm team in campaign stories makes it fun and pleasant during the level-up process. 
The moon of Shadowkeep looked a bit different than our first visit in Destiny 1. Floating red people, new Vex, red buildings, and broken ruins surely give it points in the creepy category. However, do not expect you will discover a secret, or have an "a-ha" moment about the lore after finishing the campaign. We may see how the story develops more in the future instead. 
It is easy to level up your other two characters by swapping high light levels weapons and attending public events, Gambit or the Crucible. The loot of drops from those three events are usually plentiful and abundant. My husband and I have been running public events at the moon, and every time we gathered, we acquired so many weapons, materials, and armors from them. 
After reaching 900, players can start the actual grinding journey to 950 that Destiny players are familiar with.  The amount of quests you can get in game could be overwhelming at first.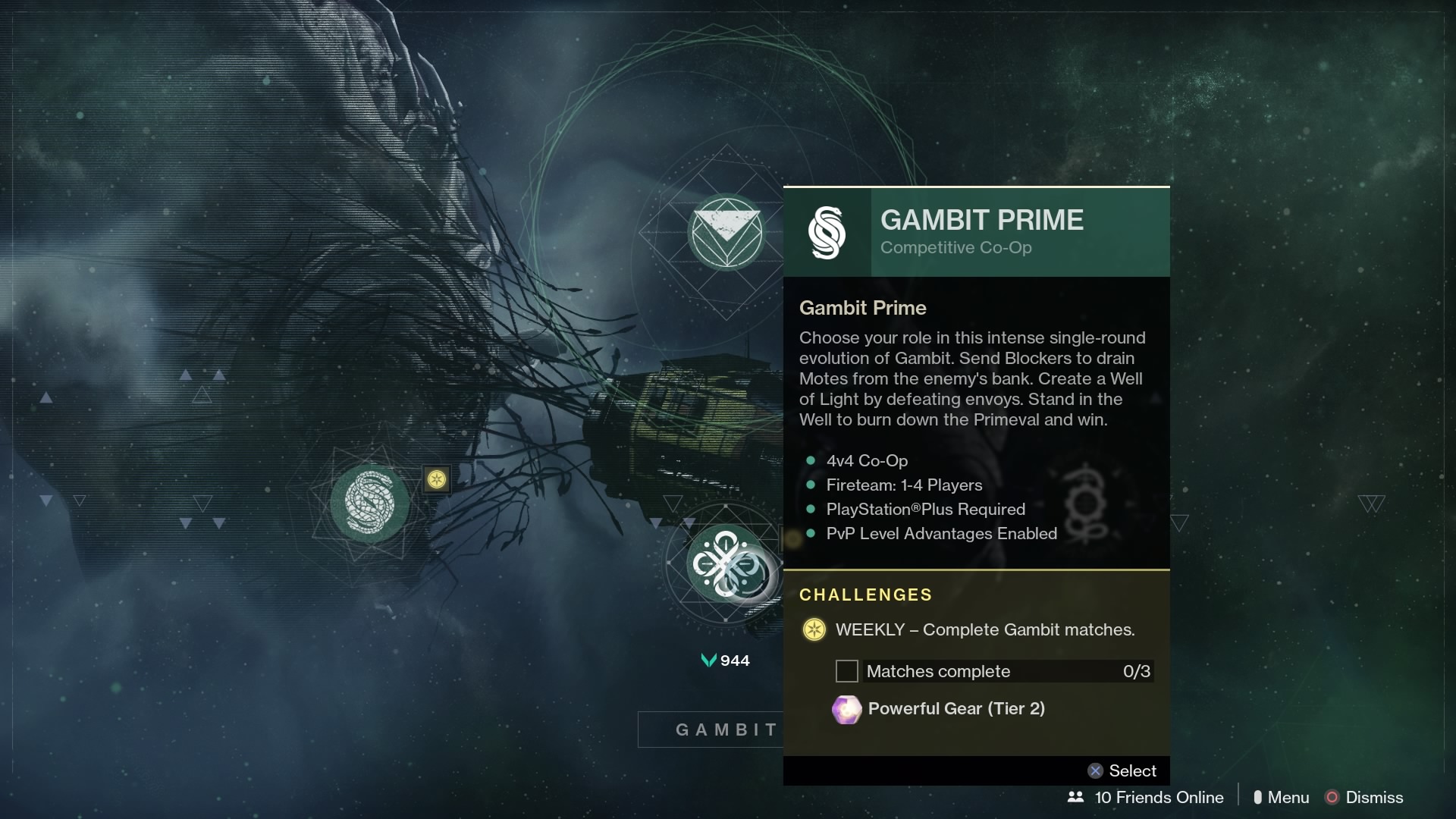 Being selective is the key here, so that you can focus on getting certain armor sets, exotic weapons, or other legendary stuffs. Mixing it up with Strike, Gambit, Crucible, and Raid will make your grinding more enjoyable and entertaining along the way.   
The most unique change is the battle pass, which is similar to Fornite, Apex Legend, or even Red Dead Redemption 2. However, unlike those providing cosmetic rewards, in the Shadowkeep battle pass, players can actually get better armors, materials, and weapons by reaching certain levels.
Some may argue this is a pay-to-win instead of play-to-win, based on how they design the battle pass. Whether you decide to pay for the battle pass or not, you will still have to put a lot of time in the game in order to get something shiny and exotic out of it. 
The game runs very well, generally speaking. We did not encounter many glitch or bugs in our play-through. However, at the starting location of the moon, consistently some spots of "loading" occurred on the road trying to get through with a vehicle. The loading usually lasts about 3 to 5 seconds each time and I hope the developers will fix this with future patches. 
After finishing Shadowkeep, the excitement of end game content meets with the long-grinding mechanic. Again, I started to lack further motivation to chase higher light levels or certain exotic weapons or armors. As superficial as it sounds, Destiny 2 stays as a casual FPS experience: fun, but lacking in depth, pushing players to chase the numbers behind the stats.