Developer: Bungie
Publisher: Activision
Platforms: PS4, Xbox One, PC
Genre: First Person Shooter
Price: $39.99
As a veteran of Destiny and Destiny 2, I am very glad to see Destiny 2 Forsaken launching as a pleasant experience for players in general. It offers the content that the community has been asking for, receiving praise from fans since it hit the market.
Content
Spiritual Themes: The conflict in Destiny 2 is a battle between light and darkness. Guardians are to protect the light against the invasion of alien species. No matter how much the enemies want to crush the light, the light will always find a way to prevail.
Review
In response to the underwhelming Destiny 2 and its first 2 DLC expansions, Forsaken launched as the new expansion to revitalize the Destiny franchise. The outcome is that it not only successfully brought back veteran players, but also attracted new players to join the battle as well. Because of that, the whole Destiny 2 community is active and expanding one more time. What magic has the developer done with Forsaken? Let's take a look.
Before Forsaken, Destiny 2 felt like an exact copy of Destiny several years ago. With similar enemies, progression systems, weapons, abilities, story telling, and dialogue, everything reminded players about the original game, but offered nothing or more. It was great that Bungie kept the core of an outstanding predecessor, but Destiny 2's lack of distinguished characteristics was the concern.
Surprisingly, things started to change for the better in the Forsaken expansion. Its story plot is creative, engaging, and, intelligent capturing players' attention and holding their interest. The gameplay is fun, challenging, and new, creating a clear separation from previous content. You have been always fighting with Guardians, but who would ever imagine you would fight alongside one of those alien species?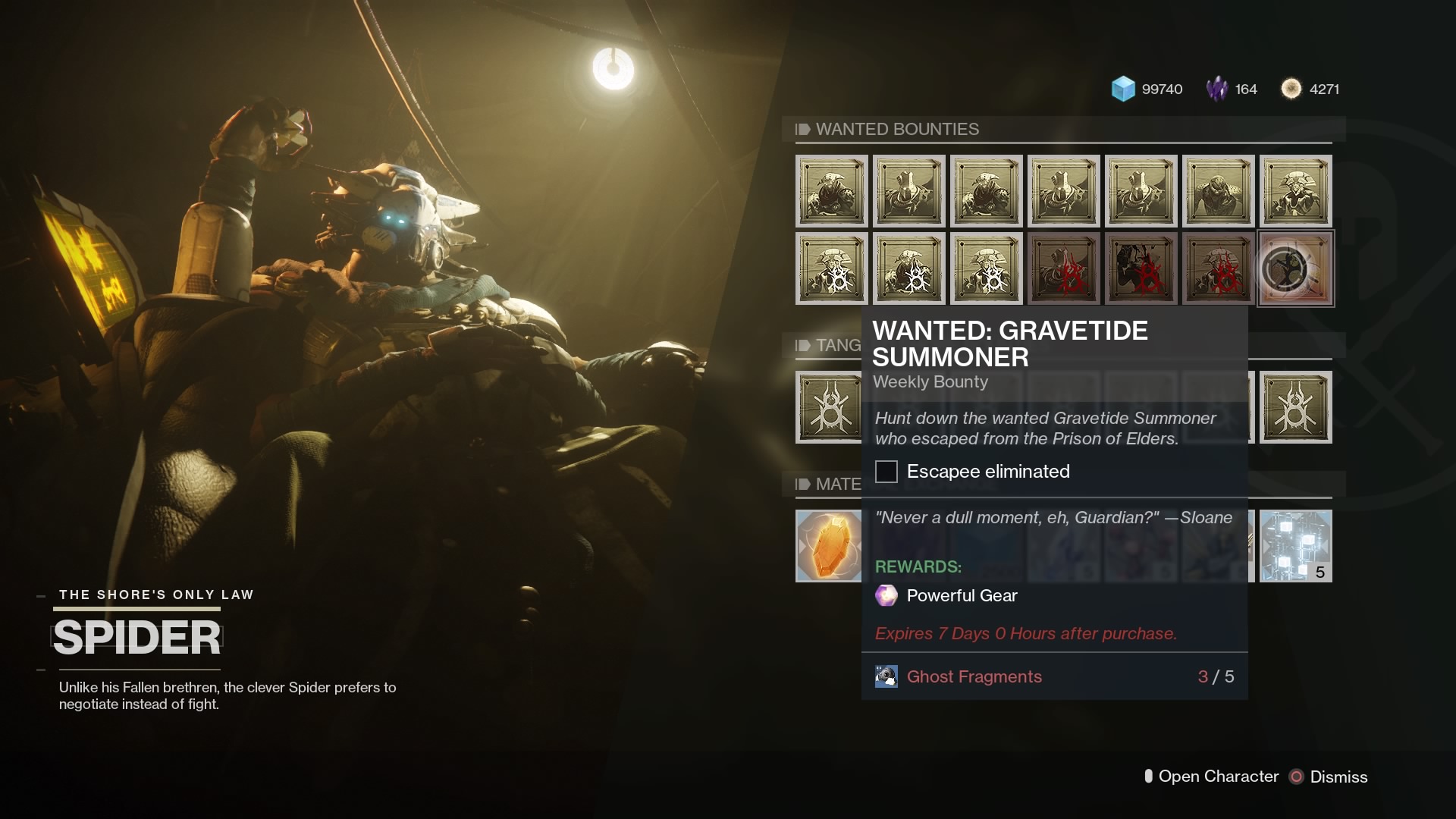 The new end game content also introduces exciting new opportunities. After reaching light level soft cap of 500, you can complete various activities—revisiting different missions, helping out others, and getting into a clan—in order to grind your level as high as 650 (originally Forsaken raised the hard cap to 600, but the cap was raised to 650 when Bungie released the first Annual Pass content in December). You also acquire better gear, drops, and a new ultimate ability to unlock for each class, providing incentive to spend the considerable amount of time necessary to grind your levels that high. Its milestone achievement system will already make you feel like you always achieve something great, but you always have a lot to complete.
Dreaming City is the new hub that you will unlock in Forsaken, which provides new quests, challenges, events, and powerful gear. If you want to level up quickly, that is the place to go. Moreover, if you want to unlock all new ultimate abilities, you need to get the random rare drop from the Blind Well to get the Seed of Light. Like I said, it is a grind, but you will always feel it is worth the hard work at the end of your journey.
Even without the Annual Pass, however, Destiny 2 Forsaken provides plenty of things to do, and will consume plenty of time as you level up and complete objectives. It's an awesome experience that showcases the best of what Destiny 2 offers players. With new content planned throughout the coming summer—some accessible to all players, some to Forsaken owners, and some to Annual Pass holders—Bungie has set up Destiny 2 for long-term growth and success.