| | |
| --- | --- |
| Publisher | THQ Nordic, AEW Games |
| | |
| --- | --- |
| Platforms | PS5, PS4, Xbox Series X|S, PC, Nintendo Switch |
| | |
| --- | --- |
| Release Date | June 29th, 2023 |
The organization AEW (All Elite Wrestling) was founded in 2018, not necessarily to compete against the big dogs out there, but to disrupt how the industry operates. It became a collaborative effort between the owner of the Jacksonville Jaguars, Tony Khan, and superstars such as Cody Rhodes and Kenny Omega who were hungry for change. AEW: Fight Forever celebrates the founding of the organization as the first big multi-platform release for AEW Games, their publishing company that started with a few mobile titles.
However, AEW's first video game could not have been a fully realized product without the help of Yukes Co. Ltd, a development company known for the many great wrestling titles of yore. It looked as if Yukes was doomed to forever worked on the annual iterations of WWE 2K until the hearts of these developers who were passionate about this particular genre were no longer in it anymore. And after growing tired of pushing through, Yukes and 2K Games decided to part ways. While AEW doesn't likely have the budget that 2K did, AEW: Fight Forever feels like a video game that this team can be proud of.
Content Guide
AEW: Fight Forever is an adaptation of the wrestling promotion that airs on primetime television via TNT and TBS, with a rating of T for Teen by the ESRB. The main goal of most match types in the game is to strike and grapple your opponent until they are tired enough to be pinned or submitted. Matches like barbed wire, unsanctioned, and stadium stampede give players the option to fully knock out their adversaries. Barbed Wire specifically turns the entire ring into a death trap that explodes in timed intervals. Wrestlers bleed in-game as the mat becomes stained in blood and the same is showcased in clips from the actual television show. Other content that players should be aware of is that female wrestlers wear revealing outfits, some clips from the show depict wrestlers drinking and smoking, and the word sh*t is used along with other minor swear words.
Review
If you've been following the development and other outlets' coverage of Fight Forever, you know it's being compared to titles like WWF: No Mercy from the N64 era—and I couldn't agree more. Having played a few of the WWE 2K titles in recent years, the experience is so daunting from learning how to wrestle to the time it takes to customize anything. Although, from playing Yukes's Smackdown vs. Raw 2007, I know putting in that time can be rewarding too. Where Fight Forever shines is its streamlined wrestling mechanics and its minimal customization options that make it easier for a player with any level of fandom to jump in. Yes, the latter is a strength in a day and age in which the belief is that a video game needs to be stacked to the brim with content for players to get the most out of their $60-$70 these days.
I dislike that I'm going to keep making comparisons to the WWE games throughout this review but the controls here are so much easier to pick up and understand. Defending yourself in a match involves hitting the left or right shoulder button to counter a strike or grapple. Those strikes and grapples are executed with a push or hold of a button while moving the stick up or down. What makes Fight Forever unique is the use of taunts that build momentum for signature and finisher moves. That taunt system also makes some wrestlers feel very unique compared to others, specifically, Orange Cassidy since he places his hands in his pockets, therefore changing his move set. The simplistic nature of the controls became especially apparent when I first created my wrestler; that was the first time I didn't feel overwhelmed by pages after pages of moves for every scenario and angle.
I'd guess I shouldn't get too far without mentioning the main roster. Those new to AEW but aren't necessarily new to the world of wrestling will recognize the likes of Chris Jericho, Jeff Hardy, Sting, CM Punk, Paul White, some from TNA Impact, and others such as Kenny Omega and the Young Bucks that came from New Japan Wrestling. I've only watched AEW a few times, so my knowledge of the roster is limited. However, the "Road to Elite" mode has taught me so much about the birth of AEW and introduced me to a few wrestlers that I'm interested in learning more about. More will be added to the roster through a season 1 pass, and those who pre-ordered will get the other half of the Hardy Boys—Matt Hardy.
Fight Forever features a slew of match types that come standard with most wrestling games, including their versions of Royal Rumble and Money in the Bank. Most of my time spent with the game has been with the "Road to Elite" mode in which my created character joined AEW at the start of the organization. Road to Elite literally has you living the life of a wrestler on the road as you balance when to eat meals, when to train, and when to socialize or see the sights. Your path branches off in different directions whether you win or lose, but I can't speak to how varied those splinters are. I only wish the suite of wrestler creation options were more extensive, but I'm happy the option even exists here. If you'd rather not create your own wrestler, you can select your favorite AEW superstar to play through the story as well.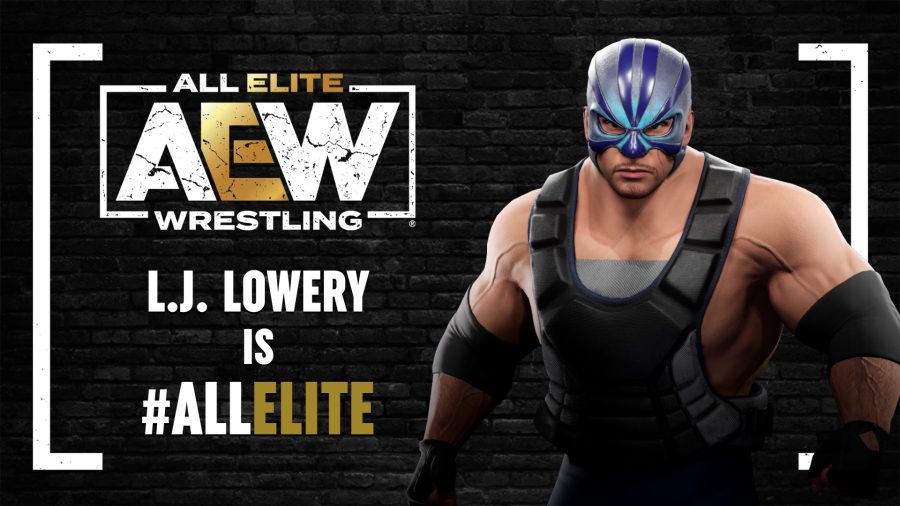 AEW: Fight Forever lacks the most in its overall presentation. You'll notice that it simply doesn't look nearly as good as its 2K brother. The intros are also extremely short, to likely avoid DMCA copyright strikes that could happen via Twitch or Youtube. Most of Road to Elite's story is told through text boxes and real clips that share specific points in AEW history, with a few voice lines recorded by Jim Ross, William Regal, and Tazz. I thought the licensed music that plays throughout the menus is fairly mediocre as well, as they could have included Mega Ran's track specifically made for AEW, titled "Revolution"—a missed opportunity. This is only the first full AEW video game, and it certainly lacked a budget, but I don't think it deserves to be labeled as an unfinished game.
At the time of writing this review, I can't speak to how well the online gameplay and net code hold up. Featuring online co-op, you can grab your best friend or sibling and become the greatest tag team that you always dreamed of. AEW: Fight Forever seems to be the perfect wrestling title to relive that multiplayer chaos from the old days. From tag matches to fatal 4 ways, unsanctioned falls count anywhere matches, and a handful of mini-games, the fun has the potential to be endless with a group of friends or family during the holidays. Other features included in Fight Forever are an arena creator and a shop full of unlockable customization options and a wrestler or two via in-game currency.
AEW: Fight Forever truly has that dog in it, as AEW's first full-fledged wrestling title comes out fighting. This is the video game that Yukes has likely been wanting to make for some time now. For the most hardcore of fans and those who want to relive the glory days, this is a great option if you're fatigued by those annual releases. With what clearly feels like a limited time and budget for the game to be made, whatever the next iteration becomes can only be greater. Whichever way you decide to spend time with Fight Forever, you're very likely to forget about lunchtime. The big decision here is whether the full $60 price tag and this review are enough for you to decide to check out the game for yourself.
Review copy generously provided by THQ Nordic and Evolve PR
The Bottom Line
Where AEW lacks in presentation, It is certainly "All-Elite" at being the most approachable wrestling games on modern platforms.