Red Dead Redemption 2, released in October, 2018, has received overwhelming praise in every single aspect of its single-player experience. Its online feature launched public beta in November, 2018, but it suffered from player grieving and lack of interesting content for a long while. Finally, in September, 2019, almost a year after public beta, Red Dead Redemption 2 Online has kept me coming back for more every single day. The addiction is real, and here is why.
Within the September 2019 updates, three distinguished roles were introduced: bounty hunter, collector, and trader. Each role has its own reward trees and unique upgrades, such as abilities, vehicles, horses, outfits, weapons, and equipment. After playing all three of them, I will have to say that, I enjoy playing…well, all of them, and to the max!
Trader is the one I started playing first. It takes most time grinding supplies, but makes the most money and XP later on. As a trader, you hunt and gather animal materials and sell them to a man Cripps at your camp site. You can also do resupply and delivery mission when it is available. You can unlock and buy medium and large wagons after you level up on the reward tree. Wagons will allow you to deliver max amount of goods and get $500 and 2000 XP for one local delivery mission eventually.
In order to make good use of the selling system, I recommend not to skin any animals and only take 2-star or 3-star animal corpses for sell. You can team up with your friends for supply or delivery missions. However, your friends only get half of the XP that you earn as a party leader.
Collector is the most chill and easily integrated into your free roam any time. As a collector, your job is to find all the items through treasure maps, collector's maps, and weekly collection requests. Very soon, you will realize the importance of the shovel in order to discover more items. Therefore, be prepared to save up $350 for that previous shovel, and later on a $750 metal detector.
They are no doubt costly at first, but they come in handy later on in the game. If you want to collect every single item the game offers, those two items are your must-buy early on. Do not sell your discovered items individually; instead sell them as a whole collection. They will bring you $180 to $540 for each various collections.
Bounty hunter is the most action-packed and intense among the three classes. You can imagine you are helping the sheriff around town by hunting down the wanted. During the writing of this article, 2 legendary bounties have been released—you and your friends can challenge them in 5 progressive levels together. Capturing the alive earns you more money, and you must try to stay alive yourself as the game has limitations of how many lives to lose in total. Focus on the goal of the mission instead of being distracted by looting or collecting items along the way. The profit of bounty hunting is considerably less than trader and collector as a whole, but it is still fun to play around.
At the same time, you can purchase the Outlaw Pass, which has 70 levels and related cosmetic rewards. It works similar to Fortnite or Apex Legends, if you ever wonder what the Outlaw Pass looks like. Unlike the reward trees of the three roles in the game, you will own the items once you reach the level accordingly. I enjoy changing up my characters with different outfits to make role play experience more fun.
By reaching level 70, you can get 35 gold bars total in the process, which makes your purchase of the Outlaw Pass worth every penny. It took me and my husband about 2 weeks to max out level 70 by playing a few hours every day. However, it will take more hours to fully achieve max levels for all the unique roles.
Besides the three unique roles that you can level up, there are many quality of life updates that make the whole Wild West experience believable. You can purchase a watch to look at in-game time, you can get a dog as gatekeeper for your camp, you can have a stew pot on site so you won't go hungry, … etc. Everything fits well in RDR2 Online, and it almost makes you want to stay one more minute before realizing spending too much time in already.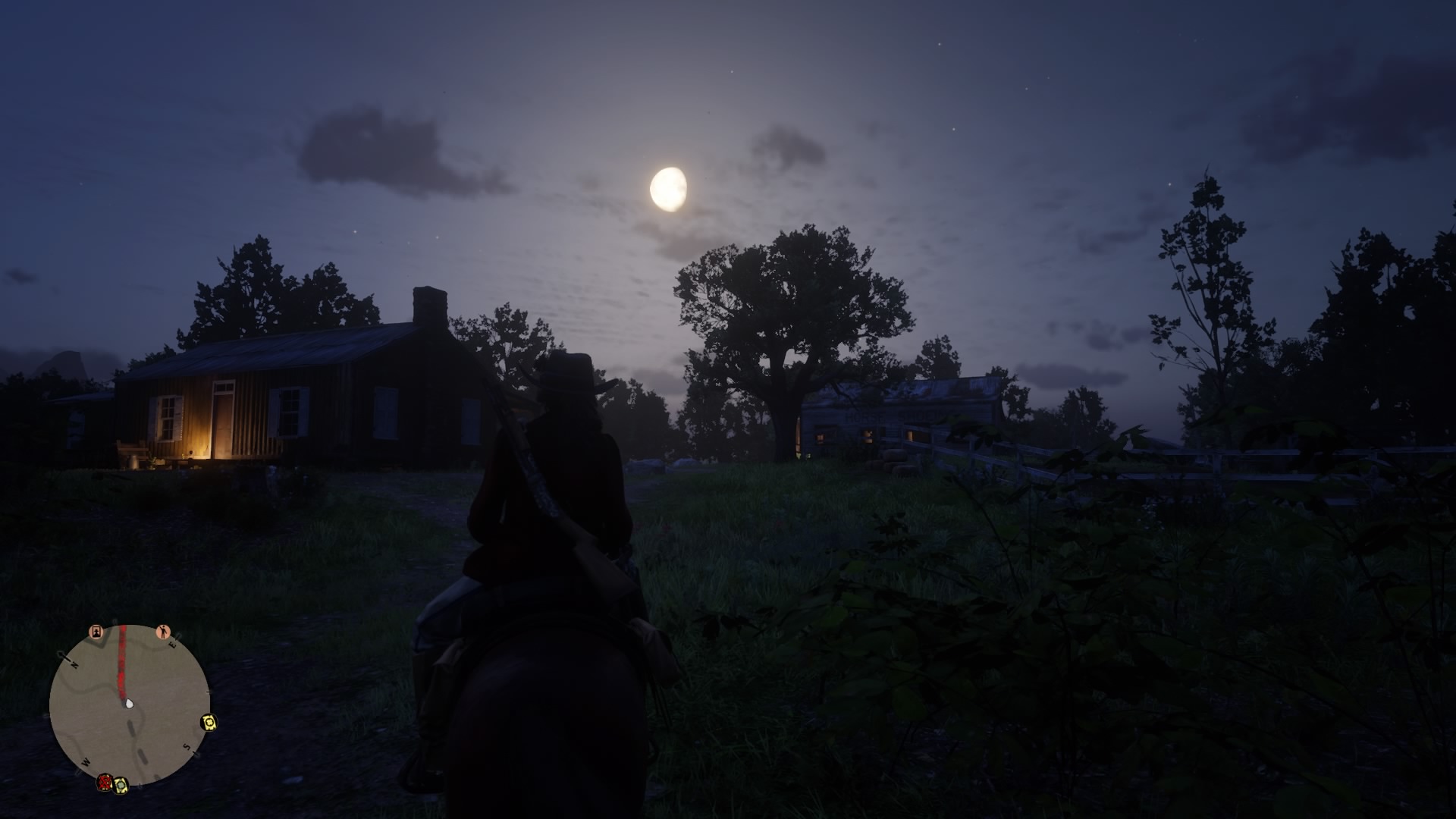 Offensive and defensive modes are also new. They give you options to engage in PvP or PvE. Defensive mode makes others not attack you or you take reduced damage when they do. However, the game system will automatically change you from defensive to offensive when your horse runs into NPC or other players, you pick up some loots that don't belong to you, or even when you are forced to defend yourself from raid. Sometimes, the game will display a message of you doing offensive behavior and remove you from defensive mode when you are absolutely doing nothing at all. I hope that brokenness will be fixed by future patches.
It is an absolute joy to play with my husband in the wilderness, watching animals, hunting, looking for treasures, and even just wandering around. It is so entertaining that we even don't have time to touch other PvP features or online board games. We are so excited for the bright future of Red Dead Redemption 2 Online. We can expect more unique content to be released and we can't wait to playing it every day forever more. Thank you for the amazing experience and we are loving it every single moment!