With the release of this highly-anticipated game, I decided to compile a list of the best songs to get my adrenaline pumping when racing with my friends.
Mario Kart and heavy metal are not a likely duo. A game with colorful graphics and smiling bad guys would not typically be paired with the sounds of heavy distortion and screaming vocals. But listening to fast-paced music can motivate you to do some pretty audacious things in a race.
This is the list of songs I turn on when I'm racing with my friends on Mario Kart 8. The drive of these songs has taken my Mario Kart 8 experience to a whole new level of excitement. All of a sudden I have gone from simply playing a game with my friends to a heart-pumping, adrenaline-rushing race!
Before I give my list, I would like to address a couple of possible concerns. The heavy metal genre can be a dark place with songs that have anti-Christian messages and lyrics about hate and other terrible things. While some Christians might not find a problem in listening to those songs, some do. I am not going to address the theological discussion behind what we listen to with this article. So in the interest of keeping the songs as safe as possible for both parties, I have only selected songs that either don't speak toward Christianity or are songs performed by Christian metal bands. None of these have explicit lyrics. Regardless, this concoction of secular and Christian songs shouldn't present any theological issues.
Now for the second possible concern. I know there are going to be some Metalheads that read this article as well, so I want to point this out: the label "metal" is a relative term that has been used vaguely throughout the course of music history to identify music. I plan to use the term liberally here. There will most undoubtedly be some differences of opinion as to whether the songs on this list are "metal". In an effort to keep the article focused though, I have labelled them all metal.
So with those things being stated, here is my Mario Kart 8 Metal Playlist. (In no particular order)
As I Lay Dying
This song was written and recorded while the band was still universally Christian. There has been much speculation as to whether or not band members have remained Christian, but either way this song is safe for this list. With a multitude of heavy transitions and tons of drive, this song is perfect to start this list, and your race, strong.
Hoobastank
I told you there would be some difference of opinion here. This song is particularly heavy, but the up-beat, powerful tempo of the song can get your juices flowing during a race. The build up from the slow verses into the hastened chorus makes "Crawling in the Dark" a great (safe) choice for listening to during a competition.
Disciple
Disciple is a great Christian metal band that has very biblically-driven lyrics. I listened to their first CD, This Might Sting a Little, back when I was in high school. This song is from an album that released during a time that they were transitioning to have a more modern sound. As one of their faster-paced songs, it makes a good partner to a racing game.
War of Ages
Any Christian that likes metal and hasn't heard War of Ages is doing themselves a disservice. Their lyrics get you just as pumped as their heavy music. Leroy Hamp's screams, partnered with lyrics like: "We lie awake in the darkness fearing nothing. With the strength of a nation we will not fail" and killer riffs should make anyone ready to go to battle for Christ. Play this with your game and you are almost certain to have an explosive combination.
Inhale Exhale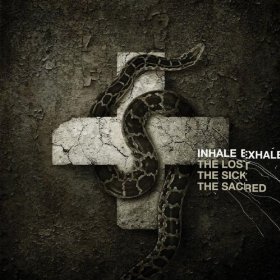 This song starts their album The Lost. The Sick. The Sacred. out and for good reason. It sets the stage for the rest of the powerhouse songs on the record. Inhale Exhale is another Christian metal band that delivers powerful songs with powerful lyrics. They made this song somehow keep a heavy melody and still deliver some hard-hitting transitions. Time these strong transitions with a well-placed turtle shell shot and you'll need a ladder to come down off of that rush.
As I Lay Dying
This is another great As I Lay Dying song to race to. It takes a few seconds for the song to kick in, so it might be good to start the race with this one. The slow beginning can be a great opener while the Lakitu is counting down the green light. Get that boost though! This song kicks right into the driving melody that will pump you up.
Story of the Year
While the singer to this band is openly atheist, this song has nothing in it that speaks against Christianity. One of the guitarists is a devout Christian though, so kudos to him for keeping his faith in tough circumstances. A lot of Story of the Year's songs have a fast pace and a good, strong melody, but this one stands out. Seeing your on-screen avatar flying around the courses while this song is going is sure to leave a lasting impression on you.
Skillet
While this song isn't a particularly fast-paced song, it definitely has some drive that partners well with intense moments in the game. I certainly wasn't about to make this list without including Skillet. When your turtle shell smashes into someone's bumper and the chorus kicks in, you'll feel it. The steady pace to this song provides a good background for racing as well.
Dope
If you use the band name as an indicator, you should deduce that this is not a Christian band. So while I definitely cannot recommend any of their other songs, this song is undeniably a great one. The lyrics have no connotation of immoral relevance either (or much relevance to anything at all for that matter). Hitting some of those zero-gravity turns while this song is playing will definitely give you goosebumps too.
Killswitch Engage
This is another song that starts slow so it might be good to start a race with this song as well. The strong, catchy melody to this song will provide for some serious adrenaline pumping. Adam Dutkiewicz is a master at making guitar riffs that make you want to beat your chest. When the melody for the verse kicks in, you had better hold onto your steering wheel (or Wiimote in this case).
Inhale Exhale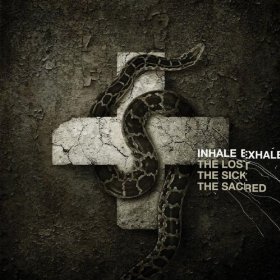 Another second-lister band, and for good reason. Unlike some of the past songs on this list, this song kicks right into the heavy, driving melody and maintains it pretty much to the end. Driving while listening to this one can definitely put you in white-knuckle mode.
All That Remains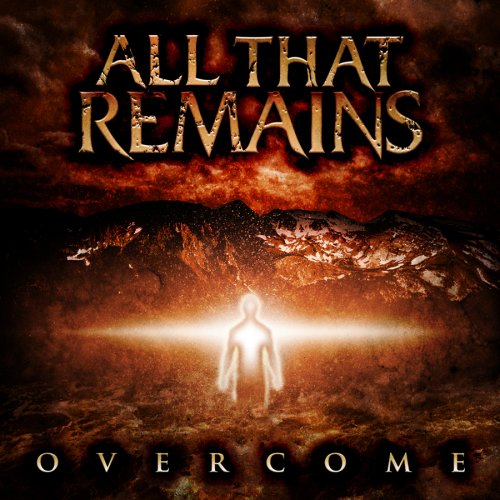 This song starts right off with a masterful guitar lick and pounding double bass. The intense speed and great guitar melody make "Two Weeks" an awesome song to listen to. Plug this one in and you'll be sure to feel like tearing up some track.
These are just a few of the songs that make great racing tunes, but these are the ones I have on my metal playlist. When I sit down with my friends to tear up some Nintendo streets, I plug this playlist into my stereo to get me going. Fortunately I have some cool friends who have a good appreciation for the same style of music that I do.
I have linked these songs to Amazon, where you can listen to them and purchase them if you so choose. You can also look them up and buy them on iTunes. Either way, these are great to have on whatever music device you use. So plug it in, turn it up, and shred some asphalt!