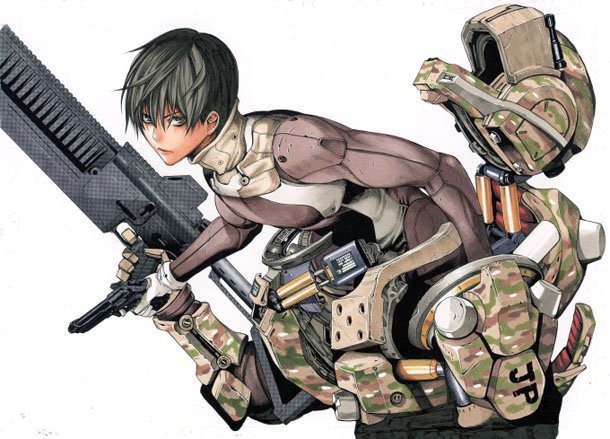 Edge of Tomorrow vs. All You Need is Kill (Part 2) Welcome.  If you haven't yet meandered through Part 1 of this breakdown, fret not, you can just follow the magic link: (https://geeksundergrace.com/books/edge-of-tomorrow-vs-all-you-need-is-kill-part-1/).  Again, I will be using All You Need Is Kill as a catch-all for both the light novel and manga, and you…
Our Books Department editor explores what it's like to be a librarian celebrating intellectual freedom while her hometown bans books.
This Image Comic series tells a moving tale which combines the struggle of caring for an aging parent with mythical mayhem.
The Nickelodeon fan-favorite character returns for a new graphic novel adventure!
Oshi no Ko is a popular anime of the Spring 2023 season, but how does the story hold up in both its original and adapted forms?
Forty years after the influential manga's release, we examine if it still deserves its status. Check out our review to see the conclusion.
Demon Slayer appears to be standard shonen fare, but it is much more. Tanjiro's search for a cure for demons keeps readers on their toes.
Elantris is Brandon Sanderson's debut novel, and one of the Cosmere's earliest stories. Our review examines whether it's worth reading.
Colleen Hoover has gained popularity thanks to TikTok. Her suspense novel Verity is applauded as one of her best works. But, is it really?
The fifth published Narnia book explores some of the darkest themes in the saga.
The popular liturgical devotional has sold 350,000 copies in six years.
A new book explores the basics of Christian teachings on the Trinity in scripture.
Two new books from last year highlight the philosophical background of early Christianity.
The fifth published Narnia book explores some of the darkest themes in the saga.
The Man Who Would Be King is an accessible work that puts the complex life and theology of Christ into the words of normal people.
The 6th century Roman philosopher explores how philosophy can lead us towards Christ.