| | |
| --- | --- |
| Release Date | November 17, 2020 |
To fulfill the obligations of my presidential fellowship during my Ph.D studies, in the fall of 2008 MSU assigned me to teach my first solo course as a graduate student. Its subject, "creative non-fiction" sounded like an oxymoron to me. Honestly, it still does.
To make the course fun and interesting (especially for me), I assigned Booker T. Washington's Up From Slavery, because I knew that my class would have never read it prior to my course, and it is something of a softball. Following a sundry collection of essays in September, for October, I thought that it would be prudent to prepare ourselves for the upcoming election by reading John McCain's Faith of My Fathers and Barack Obama's Dreams from My Father, both memoirs. With these course materials on the syllabus, I felt that my students could make an educated decision at the voting booth.
This experiment bore good fruit. The class discerned that the tone of McCain's memoir is largely Mark Salter's doing; its compulsory jingoism made for a wooden narrative whose highlights include his harrowing time as a POW, and a disappointingly curt comment on his divorce from Carol. On the other hand, Obama's memoir reminded my students of literature that they would have read on their own volition. His style of prose exerted a youthful coming-of-age verve for a generation that could relate to black "firsts" such as his presidency of Harvard Law Review; single-parenthood being more common than shameful in the case of his mother, Stanley Ann (Dunham); and, in the case of Michelle, accomplished women whose ambitions lay beyond domesticity alone. After all, McCain's memoir was written in preparation for his 1999 presidential campaign; Obama's (first) was written in 1995, originally intended to address race relations in the US.
Because of the success of this experiment, I determined to teach George W. Bush's Decision Points in 2011 (published November 2010). While nowhere near as rousing as Dreams from My Father, it is certainly overcomes the torpidity within Faith of My Fathers. Yet as a post-presidential, rather than pre-presidential memoir, I yearned for introspection concerning not so much his wins, such as the 2008 stimulus, or his work on AIDS in Africa. I wanted him to acknowledge the WMD hoax and repent for authorizing torture. He does at least recognize his poor response to Hurricane Katrina.
Amidst our recently-concluded unruly transfer of power in November 2020, former President Barack Obama published his third memoir, A Promised Land. Maintaining my now decade-long tradition, I picked it up to read about his highs and lows, as told by him, expecting this work to be of a similar caliber to his past publications. I miscalculated.
Content Guide
Language and Crude Humor
"Your problem, [Axelrod] said, "is you keep trying to answer the question."

"Isn't that the point?" I said.

"No, Barack," Axe said. "That is not the point. The point is to get your message across… your job is to… give 'em a quick line to make it seem like you answered [the question the moderators give] and then talk about what you want to talk about."

"That's bull****," I said.

"Exactly," he said (89).
Though he uses his first-term chief of staff, Rahm Emanuel, as a scapegoat for profanity, I feel like he averages one good swear, like s**t or f**k per 100 pages.
Drugs and Alcohol: Obama does not quit smoking until 2010.
Review
Given the length of my introduction — necessary to contextualize my interest in (presidential) memoirs, let us hop right to it. Barack Obama's A Promised Land is a voluminous tome, clocking in at seven-hundred (and six) pages long. According to MLA rules, I need not spell-out numbers greater than 100; I choose not to exercise this shortcut to underscore the fact that this memoir is twice the genre's average length. Obama even admits to his garrulity while describing his advisors, such as David Axelrod, who scolds him for delivering comprehensive speeches (83). This book strikes me as a microaggression towards like-minded critics.
I like BIG… BOOKS and I cannot lie. However, BIG BOOKS require BIG SUBSTANCE, and I believe that A Promised Land fails to justify its word-count. I would like to justify my own for this review; to do so, I would like to jump into my notes. Indeed, this first volume — yes, volume, because Obama only covers his first term — is so large that I would not otherwise have been capable of mentally retaining the best among seven parts of banality.
"This is it Barack," Michelle scolds him about his ambitions to run for the US Senate. "One Last time. But don't expect me to do any campaigning. In fact, you shouldn't even count on my vote" (45).
Those who have read Dreams from My Father, The Audacity of Hope, or Michelle Obama's utterly sublime Becoming, may consider part one, "The Bet," as the SparkNotes version of those texts. The wager involves how long Michelle is willing to tolerate being on the struggle bus while Barack fancies a political career. He admits to hubris and ego for his political pursuits, sometimes working behind Michelle's back. Yet conceding to a character defect while not actually doing anything about it borders on insolence.
"The most effective debate answers, it seemed, were designed not to illuminate, but to evoke an emotion, or identify the enemy, or signal to a constituency that you, more than anyone else on that stage, were and would always be on their side….Whether I liked it or not, people were moved by emotion, not facts" (89).
Part Two, "Yes We Can" starts on page 79, where Chapter 5 concerns his campaign kickoff in the Iowa caucus, and how he manages to convince a predominantly white state to support a black presidential candidate. He addresses how, as an underdog, he eventually defeats his most formidable opponent, Hillary Clinton, in Chapter 6.
"At a time when I was asking white people to judge me on the merits, a raw appeal to racial solidarity felt like hypocrisy." ~ Obama on John Lewis endorsing Hillary Clinton.
Obama's uneven writing in Part Two forebodes expectations for the next 600 pages. The thematic concerns of Chapters 5 and 6 too often rely on a tendency to introduce a person to the author's interest and treat them like a crucial character in a novel, providing each with extensive anecdotal introductions according to how Obama believes they have contributed to his presidency. The more involved in his (path to) presidency, the higher the word count bestowed. These extensive excursions at times make A Promised Land read more like a historiography sans the indispensable citations.
These extended anecdotes about people only political scientists would know are not as interesting as those about his family. Obama admits to neglecting his daughters during his political career; perhaps this is why his staff serve as surrogates for what I was hoping would be intimate disclosures. It is as if his publisher had read 2019's Becoming and told Obama that he could not replicate any of Michelle's stories. Thus, when he tried to draw from his own memory, all he could recall was dragging his daughters along with him on foreign business trips for "vacations," as he would barely have time for them. The dearth of stories involving Sasha and Malia suggests that "the First Family" is something of a paradox, not because they are black, but because as president, Barack Obama's first love is the United States, no matter how photogenic he and Michelle are.
We continue: the shift in Chapters 7 and 8, which include his defense of Michelle Obama when conservative media outlets attacked her daring to exist, the eventual repudiation of Jeremiah Wright's radicalism, and the crossing of the Edmund Pettus Bridge, contains the kind of "insider information" that this reader had been anticipating. It simply does not occur as frequently as I would like. Even in his post-presidency knowledge that there is a large faction of Americans that he cannot win over under any circumstance (which he admits later in the text), he proceeds to write in an attempt to appeal to everyone. Playing centrist while recalling when folks compared his wife to primates multiple times is not a good look. Chapter 8 also involves Obama's prognosis of his opponent, John McCain. It is no mistake, then, that in this same chapter, Obama shores up his comparative lack of martial experience with a tour of Iraq, which begins the extensive process of withdrawing troops from the Middle East. His prayer stolen from the Western Wall is a reminder that nothing in this world is sacred.
Chapter 10 discloses Obama's post-election cabinet selections and inauguration ceremony (and that TD Jakes considers him a friend – yeah, that tracks). Chapter 11 jumps into the nitty-gritty, where he signs an executive order against torture and begins the failed process of closing Guantanamo Bay. I do find the pages dedicated to Mitch McConnel as responsible for the death of bi-partisanship interesting. Obstruction at all costs would foreshadow events leading up to the 2016 election, including the stolen SCOTUS seat. This chapter includes a prolonged contextualization of the 2008 recession reads like something from the Twilight Zone in the years of COVID.
"Not trust, but resentment is foundational to the republican party."
Chapter 12 is full of technical mumbo-jumbo concerning infrastructure. Buried beyond that, though, Obama sets the record straight concerning the myth of "femnazis," so-called "reverse racism"; from beyond the Oval Office, he is explicit in naming the roles that sexual harassment against women and institutional racism have played in shaping modern politics. He comes well short of saying #MeToo or #BlackLivesMatter, though.
"Fighting racism and discrimination required empathy that white voters lacked."
He takes credit for the rich staying rich but not as rich as they would like, and that the poor were less poor than they were when things are all said and done with the recession. However, I would have preferred some statistics, even though they are unnecessary in memoirs. Still, Obama is an intellectual, so I would have settled for a subscript. Still, I'm no economist, but when a handful of banks represent one-third of the world's economy like Obama paints them, maybe they did need to fail? Ironically, Obama is a believer in the very same institutions that participate in the oppression. Disappointing.
Among his discussions of housing and infrastructure, Obama squeezes in Michelle's agenda on children's health and the neglect of military families. While she speaks on health, he confesses to his smoking habit.
Chapters 13-15 are a blur: the War in Iraq mixed with details concerning the engineering of Air Force One; the British summit with PM Tony Blair; peace in the Middle East and universal healthcare.
The latter point consumes all of Chapter 16, for the 2000's predated post-facts (but not necessarily anti-science), when the possibility of UBI was still a dream, a possibility. I found reading about most of his policies boring – the kinds of "politics" that people (rightfully) hate. Yet beginning with page 372, I found Obama's outlining of UBI intriguing. He outlines that the individual mandate was championed by Mitt Romney as the ultimate conservative principle; protecting those with preexisting conditions was paramount; and the online market was important for regulation so that people could buy insurance as the big companies had to compete against the government standard.
Chapter 17 would see his healthcare agenda get neutered because of the rise of the Tea Party, the beginnings of the radical reactionaries of the present. In Ohio, a representative interrupts his joint speech saying, "You Lie," an unprecedented breach of decorum. A week after this event, this Republican's campaign funding had increased exponentially, representing an irreversible shift in the United States. This meant the old rules no longer applied. For black people who wonder why Obama "didn't do more for black people" during his presidency, he was waylaid by a resurgence of the kind of white supremacy that we would see through the next four years and beyond, up to and including January 6, 2021.
He laments how the public option is nixed from his healthcare bill. The loss of a single senator in Massachusetts costs him a filibuster-proof majority. Obama credits Nancy Pelosi for salvaging the Affordable Care Act by giving in to the demands of Republicans in the senate, which inadvertently says much about Chuck Shumer's abilities… or lack thereof.
Obama has a tendency to downplay his feelings toward his enemies and rivals, which may grant him permission to downplay his own failures. Here I was looking for him to UNLEASH! Instead, he celebrates the hold up of the Republican-Senate-approved version of the ACA through the House of Representatives as his biggest presidential victory – more than winning the actual presidency. Yawn.
Among all of this, appointing Sonia Sotamayour is the one highlight. The Beer Summit is a neutral one. He confesses, after all, that the topic of race is the most unpopular subject among the most liberal white voters.
In Chapter 18, Obama groans at the "necessity" of expanding troops into the Middle East, sandwiched ironically with his Nobel Peace Prize. Indeed, poor reader, by page 419, we are only in 2009! At least Chapter 19 features the most concise summary of the modern US's involvement in the Middle East that I have ever encountered, spanning thirty years. This includes additional biographical information on the rise of Putin in Russia. I cannot remember which chapter Obama actually introduces Putin for the first time, and that's an inherent part of the problem of A Promised Land. There's both too much information, and when that deluge happens, it comes by way of stream of consciousness… something.
*inhales*
Chapter 20 is a defense of the UN's existence, which strikes me as a passive-aggressive critique of nationalism, though I do not recall an explicit rebuke. Obama mentions on a trip to China how good they were at turning phones into recording devices. He says that the US does its fair share of spying on China yet doesn't say how for obvious reasons. It is an important, though disappointing, non-disclosure.
This chapter's purpose as an adventure seems to serve the purpose of addressing his bow to a Japanese emperor, and how conservative punditry read this gesture of diplomacy as submission rather than respect. The man is thorough to a fault.
Chapter 21 talks about climate change as well as the designation of Lindsey Graham, Joe Liberman, and John McCain as "The Three Amigos." Chapter 22, I am not sure how to summarize it beyond more mumbo-jumbo on the economy, especially in Greece. He acknowledges how his staff have a non-existent work/life balance, how this causes attrition in his cabinet, and how politics began to wear on everyone. McConnel still prides himself as being obstructionist, while Elizabeth Warren gets a nod for being good at financials (still waiting on that student loan debt forgiveness tho).
Obama celebrates the passage of Dodd-Frank, for those who care.
Chapter 23 involves the Deepwater Horizon oil rig. Here, Obama goes in hard on how people really, really do not care about the environment because it is too inconvenient to do so. This is the tone I was looking for in A Promised Land, but the moments come too infrequently. This includes how he indicates contradictions between how the Bush admin handled prosecuting terrorists and how Obama admin prosecuted terrorists, only because of partisanship.
Ah, I cannot forget the profile on Eric Holder. During Black History Month, Holder says that "America is nation of cowards." Obama agrees with this, but did not want to let that cat out of the bag during his presidency. Again, where is this tone more often?
There was pushback on opening a Muslim center near Ground Zero. The Obama administration is keenly aware of the racism and bigotry behind this pushback, but maintained silence to, again, not piss off white people who do not like thinking about race or religions outside of Christianity.
All of this is distraction, though, from his crushing midterm defeat. It was the biggest since 1947. White supremacy had spoken. Again.
*huff puff*
Page 593, Chapter 24: Obama saying that not pushing the Senate to change its rules to get rid of the filibuster was a mistake that prevented him from getting his agenda done is a "like, DUH" moment. There might be a lot of information circulating in recent years about senate procedure, but everyone's first exposure to filibuster is Strom Thrumond's 24-hour siege of the senate floor to block Civil Rights legislation. The man knows history; he should have known better.
So he changes up. He negotiates with Mitch McConnell via proxy to renew Bush-era tax cuts while also renewing his own economic plans. Obama does this through vice president Joe Biden, because of the optics of two old white men talking about the country's future looks better than one of them negotiating with "Black Muslim terrorist, un-American Obama" (yes, in his words). Still, Obama failed to pass the Dream Act by 55 votes. Since, the country has increasingly regressed in its immigration policy.
Another boring, though important foray into a heavy political topic awaits in Chapter 25. The Israeli/Palestinian narrative begins well, but Obama is excessively loquacious. I have a note about a Samantha Powell mention, but I do not remember why.
Finally, in Chapter 26, Obama begins to speak on a little on how his daughters had grown physically and also accustomed to his absences as president. He reflects on what it means to be a black/brown president while waving to kids in Brazil, even if they are impoverished to oblivion. These meditations are rare, intimate pictures into his personal life that made Michelle Obama's Becoming an appealing read, but not A Promised Land.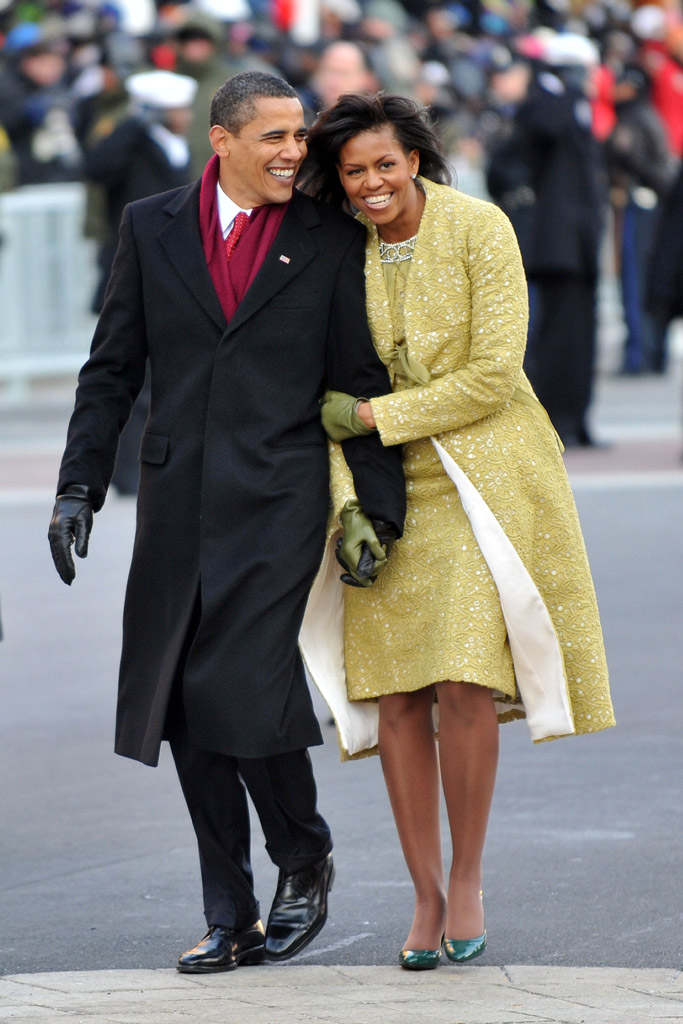 Reverting back to politics, Obama addresses how the GOP became obstructionist to such a degree that it became part of his cabinet's strategy that if GOP operatives were on-board with something the Obama admin secretly liked, his team would "sell" that Obama would get angry. And this is how he could push agenda during the age of the Sarah Palin Tea Party era, paving the way for Donald Trump, who accused him of not being born in the US, and therefore, ineligible to be president. Obama waits until his penultimate chapter to discuss what he calls "the racial anxiety of a black president," paving the way to the rise of unabashed white nationalism that has taken hold of America. Birtherism was a thing Obama faced as he ran for president, but Trump still pushed the Lie. By comparison, Obama's gentle rebuke of outlets like Fox News and NBC for Trump to peddle lies about him comes off impotently.
I wrote "finally" in reference to Chapter 26, but the last chapter of A Promised Land is Chapter 27. I know good and darn well that Obama would suffer no shortage of publishers looking to publish his memoir, but I am certain that this chapter is "the big sell." The hook. The part that makes it marketable even to people who hate the man: the hunt for Osama Bin Laden.
I had forgotten that this took place during his first term. After taking a moment to remind the public that George W. Bush insistence on WMDs damaging the reputation of the US intelligence community, Obama bemoans how the efficiency of those military and intelligence communities cannot be transposed on education and other aspects of public life. Of all the things written in this book, that is the most disturbing, and ironically (I have used this word so much) the best way to get this writer to talk about freedom and liberty to not become a soldier. I do agree with him that the United States is most united when it comes to killing enemies, and he wonders what the country would look like if it ever focused with that level of intensity to help each other.
WHEW! Authorial disclosure: a good book review manages to concisely summarize the chapters of the text, which usually consists of a few short paragraphs. I made a valiant attempt at first. However, A Promised Land is twice the length of a standard memoir. I read this book during December 2020 for the purpose of reviewing it. It is now November 2021, a full year after its release, because I could not figure out how to convert my notes into something legible. The futility of my efforts are in the writing; I begin with segmenting the chapters into seven parts in which they belong, but gave up on that. Instead, I am hoping that the length of this review conveys with accuracy that Obama needed an editor, not two volumes for two terms. Frankly, besides the look of the slipcover on the bookshelf to impress friends, I would not recommend this text to read. Its ungainly length suggests that its intended audience are those who favor listening to audiobooks while halfway paying attention.
+ Gets "the bad guy"
+ Makes for a good *audio*book
+ Offers some insight into navigating the presidency as the first black man to do it.
- Another volume is coming
- Lacks the charisma and charm found in Dreams from my Father
- This man submitted a dissertation for a memoir and the publisher just cut it in half and called it a day
The Bottom Line
Those who want insight into Barack Obama's presidency should save themselves the time and frustration by reading Michelle Obama's (outstanding) Becoming instead of A Promised Land.