While this is not the beginning of the year, the coronavirus pandemic may be a good catalyst to introduce people to annual challenge lists. An annual challenge is exactly what it sounds like: a list of things fans can check off throughout the year that challenges them to get outside of their comfort zone. These lists cross multiple fan bases, and I personally am in the middle of many of them: anime, manga, video games, and books.
The reading challenge list is always my favorite, so that will be the focus of this article. However, watching new anime and playing different kinds of games has been beneficial to my growth as a geek and as a person. Thus, if you would like to check those lists out for yourself, here are links to My Video Game List and My Anime List, the latter of which houses both the anime and manga yearly challenges.
I have always been a reader, but I never paid attention to the actual books I read. As an adult, I realized that my shelf was full of the same stories: fantasy or science fiction; young, white, usually male protagonist, and tragic backstories that end with nice and tidy resolutions. It wasn't until I opened The Hunger Games in high school that I could even enjoy a book with deep plotlines and character deaths.
In college, though, I committed to a reading challenge that required me to pick out books I never thought I would enjoy, like nonfiction. Young me begrudgingly picked up a memoir called Reading Lolita in Tehran. It is about a book club, so I had hoped it would not be as boring as I expected. Instead, I wound up falling with love with the people and the culture, searching for other fiction and nonfiction books set in the Middle East. Plus, my to-read list grew full of memoirs by anyone I deemed important or interesting, such as Leonard Nimoy, Jacqueline Woodson, and Malala Yousafzai. Most importantly, I opened my eyes and heart to people I had never met, and discovered they were once like me. Even though these women were Muslim and I am Christian, I felt for them, I understood them, and I prayed for them. This is the power of challenging yourself.
Sense of Accomplishment
As an anxious homebody, quarantine was nice for a few weeks before weighing on my mind. One of my biggest fears was not being "productive enough." At first, I cleaned the house multiple times, helped out my pastor, sketched caricatures for kids at church, exercised, start free trial of yoga, and more. All my extra time was gone; I was filling it to the brim, constantly self-conscious about not doing enough. I was luckier than most, working from home and still being paid. Maybe I felt I owed the unlucky people. Maybe I was trying to outdo the DIY projects I saw all over Facebook. Maybe I was trying to bury my worries in busyness. Whatever the case, my anxiety was high, and I was exhausted.
Once summer rolled around, I had no more energy to spend on my fragile ego. At this point, I was working part-time again, but things were still not back to normal. Many people were unemployed, my own hours got cut, and places I frequented were closed. Thus, I finally committed to taking a break and finishing my numerous backlogs. My husband and I played new games, spending hundreds of hours of quality time together. I read books sitting untouched on my shelf for years. When those were too much for my tired brain, I binge-watched anime, movies, and tv shows. After all, the Lord rested after creating the world, and it is only natural for us to do the same. Still, my anxiety gnawed at me. "Why waste time on this? Shouldn't you be praying or reading your Bible? Aren't there still dishes in the sink and clothes on the floor?" Nothing is wrong with keeping your house in order, but those concerns were reactions of my pride wanting to be the Pinterest-perfect Facebook family.
In my experience, anxiety does not go away on its own, so I learned to trick myself into feeling productive while I rest. My planner is a huge part of my daily process. Every time I clean, send an official email, or call a doctor's office, I cross it off in that planner. Annual challenges are basically my planner for relaxing. When my anxiety wants me to clean a spotless room, I pick a book from my reading challenge and check off the box. If I have a migraine, I turn on an anime and cross out the category it fits. By checking off boxes on my challenge lists, I can feel productive in relaxing, even though nothing around me changed.
John 10:10 states, "The thief comes only to steal and kill and destroy; I have come that they may life, and have it to the full." The NIV is my favorite translation of that verse because of the phrase "to the full." This life in Christ is better than any life we could ever imagine. However, we cannot accept that full life if we are constantly comparing and guilting ourselves. There is nothing wrong with taking the occasional break, especially in a time of seemingly endless stress and anxiety. Right now, everyone has something to worry about, whether it be riots, police violence, unemployment, COVID-19, and so on. If Jesus himself gives us peace, we must stop worrying about everything going on around us. As the writer of Ecclesiastes says, "I know there is nothing better for people than to be happy and do good while they live. That each of them may eat and drink, and find satisfaction in all their toil – this is the gift of God" (Eccl. 3:12-13).
If you are anxious like me, here are some ideas for feeling accomplished in rest that have worked for me. (Disclaimer: I am not a therapist or counselor.):
Use a planner for little things. If you have trouble getting out of bed, write "get out of bed" and check it off or highlight it when you've roused from the bedroom.

Celebrate small victories. It is your first time out of the house in weeks? Awesome! Treat yourself to lunch or a small gift.

Read, watch, and play what you enjoy. Don't let anyone else's opinions cloud your happiness. If it gives you joy (and isn't against God's Word), do it!

Don't be afraid to get out of your comfort zone.
Getting Outside Our Comfort Zones
At first, I was not excited when I hit the bottom of my challenge list. You see, I always read what I wanted and ticked off the boxes lining up with that. Fantasy? Easy. Book by a woman? Let's go! Mystery by a person of color or part of the LGBTQ+ community. Um… I have nothing against either of those communities. Unfortunately, my sheltered to-read list did not include anything like that. The only empty boxes were nontraditional books — for example, a novel with a transgender person as a main character.
While I may have been uncomfortable searching for some of these books, that is the whole purpose of this challenge. David often writes about having God search his heart for hidden sins. Psalm 139:23 is the perfect example of this: "Search me, O God, and know my heart; test me and know my anxious thoughts." Conviction is never easy, but it is necessary. God calls His people to live outside a comfort zone. In fact, Jesus said we will face persecution, but he expects us to move through that pain to our growth on the other side.
Reading is not persecution. However, if you find yourself reading only what makes you comfortable, I urge you to push yourself. Find genres you would not usually consider. Have a blind date with a book (see below for more details). Try nonfiction if you enjoy novels, or fiction if you enjoy fact. Grab a graphic novel or a manga if you usually read literature. You never know what you may like unless you try.
Here are some tips if you are nervous about getting outside your comfort zone:
Find a genre (or author) you would not usually read and pick a book that sounds like something you already enjoy. I found

Reading Lolita in Tehran

because of the book club aspect.

Ask for recommendations from a friend or other trusted advisor. You can comment on this article for ideas or check sites like Goodreads, which has all kinds of book lists.

Pick your favorite author and see if they write different kinds of books.

For example, some Young Adult authors have recently been moving into the Adult scene.

Try something from that author you've never read.

If you're a little more adventurous, choose a book solely based on its cover or its summary. Check out this cool Blind Date with a Book idea.
Loving Others as Ourselves
When I read Persepolis and I Am Malala, I discovered Muslims are not what the media portrays. When I read Every Heart a Doorway, I learned that stories can have people with diverse genders without a partisan agenda. When I read They Called Us Enemy, I found out that past injustices are not as far in the past as I assumed. As I read, I learned more about people (real and fictional) who are not like me. While I will never have their firsthand experience, I understand a little more about them.
Christ calls us to love our neighbor, but how can we do that if we are stuck in our own little world? If I only read books with strong male characters, how do I see myself as a strong female? If I only read conservative books, how do I hold a civil discussion with liberals? If I only read books reinforcing white privilege, how can I identify with my BIPOC brothers and sisters in Christ? How can I even know about their struggle? There's nothing wrong with books about whites, men, conservatives, or white conservative men. If I only read one kind of story from one limited perspective, though, how will I grow? You cannot understand another person's ideas until you have a chance to hear them.
Until The Hate U Give became popular, I never realized racism was still a problem in America, and I surely never noticed I had racist thoughts. My friends and family can hold me accountable for my actions, but I am responsible for my own failings. This means I have to see those failings before I can change them. I must check myself, especially after reading articles like Maurice Pogue's Racial Battle Fatigue and the Church. Once, I was part of the problem, but now I can be part of the solution. Because that soul-checking is exactly what I am supposed to do.
"No, O people, the Lord has told you what is good, and this is what He requires of you: to do what is right, to love mercy, and to walk humbly with your God" (NLT). I cannot fulfill Micah 6:8 if my ears are covered and my eyes closed. I cannot love justice if I am convinced everything in the world is fine. Without challenging myself to look beyond my own comforts, I will not be able to understand or love other people as I do myself.
Tips for reading books about diverse populations:
Try some nonfiction, specifically memoirs or biographies. Reading about people's personal experiences seem to resonate with me more than a history book or essays. To avoid misinformation, readers should find credible sources. A true story can be backed up by a variety of diverse sources.

Find books written by the people you want to learn about. This is super important because of stereotyping. You want to make sure the book is not perpetuating an incomplete, incorrect, or damaging view.

Make or find a list of books with diverse characters. For example, create a to-read list of books dealing with mythologies from a variety of cultures or books about people with special needs. A starter list may include books like the aforementioned

The Hate U Give

or

Children of Blood and Bone

by Toni Adeyemi.

Do your research and do your best. If you start a book that seems to be stereotyping a particular person or group, recognize that. Learn how to differentiate between negative portrayals of a particular character and generalizations of a people group.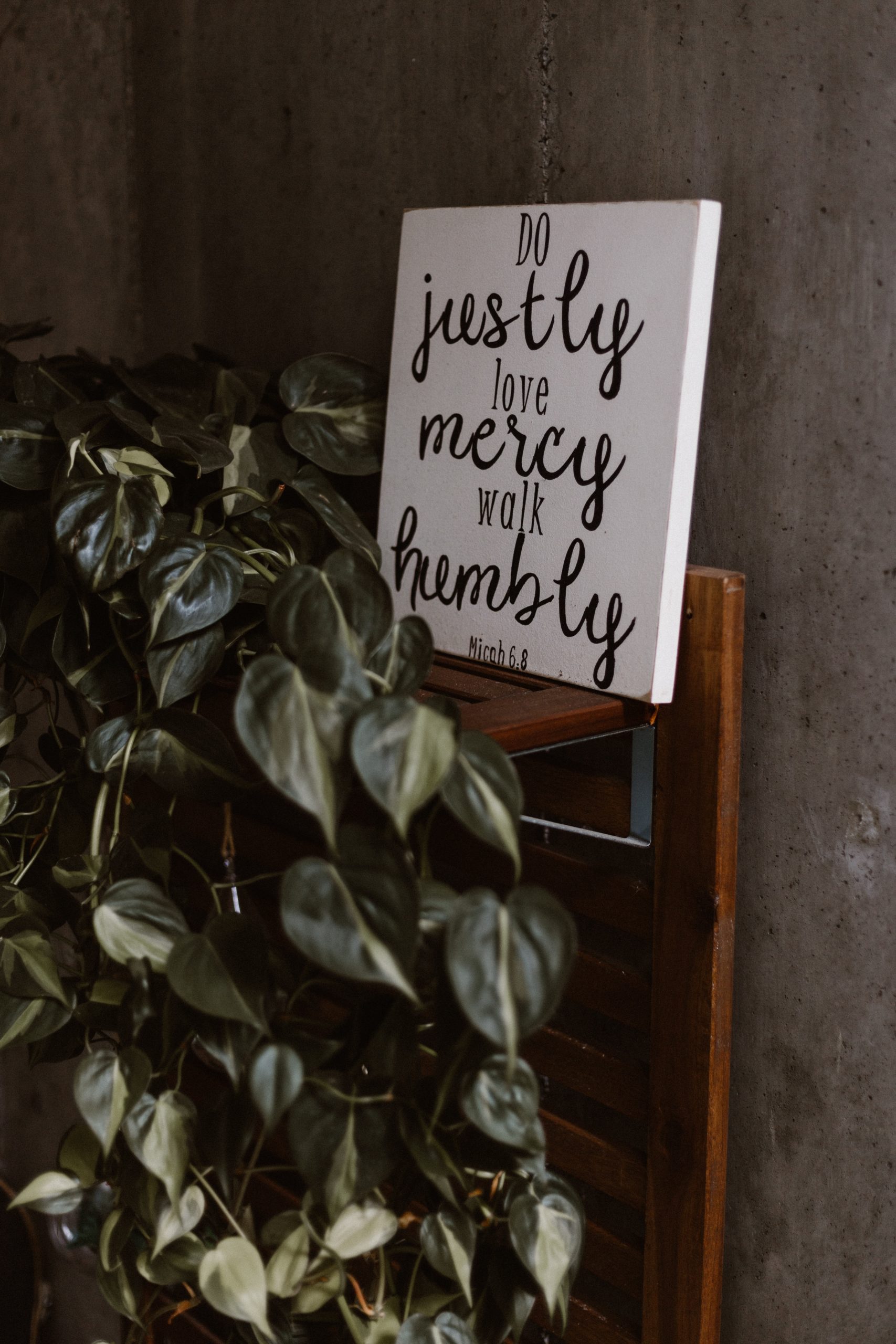 Conclusion
Annual challenges can be fun ways to de-stress or practical ways to identify biases. They push readers out of their comfort zones and ask them to try things they never considered. While challenging oneself will be difficult at times, the payoff is worth the effort. In undertaking these challenges, I have learned about my personal likes and failings, not to mention a growing love for people around me.
There are many different kinds of challenges. Some of these challenges, like the Pop Sugar Challenge shown above, are specific. They name types of subgenres, authors, and covers, and the reader must find a book to match the description. These are my favorite because I always have to venture into undiscovered territory. This year, I must find "a book on a subject I know nothing about" and "a book by a trans or nonbinary author." I would not usually read a book about an unknown subject, and I am not aware of many books by trans or nonbinary authors. However, part of the fun is researching and finding books other people recommend for those items. It feels like a community when everyone is working together towards the same ends.
Other challenges only ask the reader to numerically challenge themselves. Goodreads asks its participants how many books they want to read in a year. This can be another way of going outside your comfort zone. If you want to read but are nervous about the unknown, stick with what you know. Search for books you love and make more time to read them. Push yourself to rest, and enjoy the moments you have with those volumes.
Find a way to challenge yourself this year. Maybe you are going to treat yourself to a good book without guilt, or maybe you want to try something new. You can read books by different authors, commit to a reading challenge (or an anime, manga, or video game challenge), or swap recommendations with a friend. If you usually read one book a year, try for two. If you don't usually read, ask a friend for recommendations. Get an audiobook for the morning commute to work. Whatever you do, give your worries to God and take some time to relax.